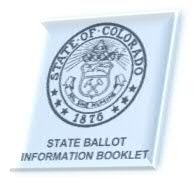 The proponents of a Colorado initiative to
Regulate Marijuana Like Alcohol
turned in more than 14,000 additional voter signatures Friday in a last bid to qualify for the November ballot. The initiative needs only 2,400 valid signatures to qualify, meaning a whopping four out of five signatures handed in would have to be invalidated to keep the measure off the ballot.
The campaign had earlier turned in 159,000 signatures, nearly twice the 86,000 needed to qualify. But on examining the signatures, state election officials found that nearly half were invalid, an usually high percentage.
The initiative would amend the state constitution to allow the use, possession, and limited growing of marijuana by persons aged 21 or over. It would also establish a system through which marijuana is taxed and regulated -- like alcohol.
If the initiative qualifies for the ballot, Colorado will become the second state to ask voters to choose to legalize marijuana this year.
New Approach Washington
has successfully placed a similar measure,
I-502
, on the Washington ballot. Legalization initiative campaigns are also underway in California, Michigan, Missouri, Montana, Nebraska, and Oregon, but none of those have passed the signature-gathering hurdle.