Dispensary wars continue in California, a package of restrictive bills passes in Michigan, and DC's long-awaited dispensaries are a step closer to opening.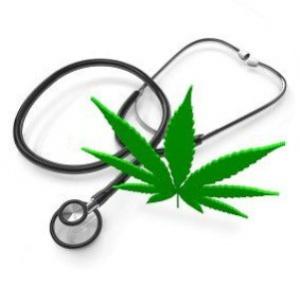 California
Last Tuesday,
a Sacramento dispensary operator pleaded guilty to federal drug charges
. Bryan Smith, 28, had operated R&R Wellness Center that was first raided by local law enforcement and then turned over to the feds to prosecute. He and his colleagues got caught with more than 400 marijuana plants and $256,000 in cash. He agreed to a sentence of not less than five years in federal prison.
Also last Tuesday,
Oakland Mayor Jean Quan said the feds should back off
from trying to run Harborside Health Center out of business. The statement came in court filings ahead of a court date set for Thursday.
Last Thursday,
two Bakersfield dispensaries sued Kern County
, claiming they spent a total of $99,000 to set up under state and local laws, only to have the county fine them $100,000 for doing it. A third dispensary sued earlier, seeking the return of $280,000 in fines.Kern County passed an ordinance in 2009 removing restrictions on where medical marijuana dispensaries could operate. Under the new ordinance, dispensaries could operate anywhere in unincorporated areas except within 1,000 feet of a school. But last year, the county adopted two new ordinances: one banning cultivation of medical marijuana, and the other banning marijuana collectives from unincorporated areas, to take effect 30 days after adoption. The dispensaries want the county to pay for changing the rules on them and they want an end to efforts to ban them.
Last Friday,
Murrieta officials shut down the Diamond Star Remedies dispensary
for alleged code violations. The dispensary owner, John Szwec, said he had applied for a business license but been denied. Two other dispensaries -- Cooperative Medical Group and Greenhouse Cannabis Club -- that attempted to operate in the city have also since shut their doors.
On Tuesday,
LA city officials said a referendum to keep most of the city's dispensaries had enough signatures to go to the voters
. The Medical Marijuana Collectives Initiative Ordinance awaits verification of signatures, which could happen as early as January 2. At that point the Clerk will forward the initiative to the City Council, which can vote to make it law, call a special election, or place the matter before voters during the next scheduled election, which is May 21.Another referendum that would allow only 128 dispensaries has already been approved for a vote.
Also on Tuesday,
Yuba County supervisors gave final approval to a medical marijuana ordinance
. Growing on less than an acre would be limited to 12 mature plants with no more than six growing outdoors, and no more than 18 plants overall. Supervisors and grower advocates said in the long run, the ordinance should push growing out of residential areas and into more rural ones.
Also on Tuesday,
the California Supreme Court said it had taken up the appeal of a Temecula dispensary
. In
City of Temecula v. Cooperative Patients Services Inc.
, the Riverside-based Fourth District Court of Appeal, Division Two, followed its pattern of denying an appeal from the clinic and upholding the city's preliminary injunction against its operation. But unlike others cases from that court, the vote was 2-1.
Colorado
Last Friday,
three dispensaries in the town of Dacono sued to stay open
. They asked the Weld County District Court to block the city's ban of marijuana-related businesses. Without legal protection, all three will have to shut down at the beginning of the new year. The town council passed a ban in June, but a petition drive will bring the issue to a vote next year. But it won't enable the dispensaries to stay open in the meantime.
On Monday,
a medical marijuana grower sued the Larimer County sheriff after his 42 plants were destroyed
. Kaleb Young was arrested and his plants and equipment seized during a drug raid even though he was in compliance with state law and had paperwork to prove it. He was acquitted of all criminal charges last year. His attorney, Rob Corry, said he would ask for $5,000 for each destroyed plant, based on sheriffs' estimates of the plants' value when they were seized. "Typically, the agency will preserve the plants as they're required to do under the (Colorado) constitution," Corry said. "Here, they just straight-up cut them down and destroyed them."
Massachusetts
Last Wednesday,
a medical marijuana evaluation company said it has lost its lease
after its landlord received negative feedback from local residents and businesses. California-based CannaMed had announced two weeks earlier that they would open a Framingham office by mid-month, but the building's owner, Jumbo Capital Management, terminated the lease after receiving letters from other tenants objecting to CannaMed moving in.
Michigan
Last Friday,
the state legislature passed a package of bills adding restrictions to the state's medical marijuana law
. HB 4834 says that registry cards will expire after two years, HB 4856 requires medical marijuana to be transported in the trunk of a car, and HB 4851 puts new limits on when doctors can recommend medical marijuana. Gov. Snyder (R) is expected to sign them, and they will take effect April 1 if he does.
Montana
On Tuesday,
federal prosecutors agreed to drop six of eight charges against Chris Williams
, who was set to be sentenced to 85 years or more after being convicted of marijuana cultivation and gun charges. Under the deal, the federal government dropped convictions for conspiracy to manufacture and possess with the intent to distribute marijuana; manufacture of marijuana; possession with intent to distribute marijuana; and three counts of possessing a firearm in furtherance of a drug trafficking crime. His convictions for one count of possessing a firearm in connection with drug trafficking and one count of possession with intent to distribute marijuana will stand. He faces a maximum term of five years for the distribution of marijuana charge and a mandatory minimum of five years -- and a maximum of life -- for the firearm-related charge. In return, he waives his right to appeal. He was a partner in Montana Cannabis, which was hit hard by DEA raiders in March 2011.
Washington, DC
On Tuesday,
DC officials okayed the occupancy permits for the city's first medical marijuana cultivation center and dispensary
. Medical marijuana is coming to the District; it's just taken 14 years since the voters approved it and three years since Congress stepped out of the way.