A Memphis police officer was shot and killed early last Friday morning during a marijuana raid, and, hours later, a Dallas man was shot and killed by police investigating a drug complaint. Memphis Police Officer Martoiya Lang and the as yet unidentified Dallas man become the 62nd and 63rd persons to die in US domestic drug law enforcement operations so far this year.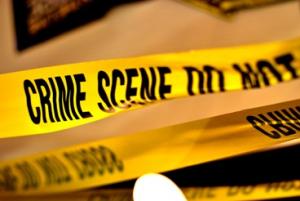 In Memphis, according to the
Associated Press
, Lang was part of an organized crime unit serving a "drug-related search warrant" when a person in the house opened fire, striking Lang and Officer William Vrooman. Lang died of her injuries, while Vrooman, who was struck multiple times, was in stable condition at a local hospital.
Police returned fire, critically wounding the shooter, who was
later identified
as Treveno Campbell, 21. He has now been charged with one count of first degree murder and one count of attempted murder. A second man in the house, Willie Braddock, 26, was charged with possession of marijuana and intent to distribute.
In Dallas, according to
KDFW Fox 4 News
, police had received a complaint about drug activity at an Oak Cliff apartment complex and pulled over two men in a "suspicious" vehicle in the apartment parking lot. Police said a fight broke out between one of the men and an officer, and when that man pulled out a gun, a police officer opened fire and killed him.
Police have not released the names of any of the parties involved.
The dead man in Dallas was
later identified
as Kenny Ellis, 30.