Another Border Patrol agent goes bad, an Orlando cop power trips his way to trouble, a former Texas cop has problems with sticky fingers, and the Philadelphia dope squad has made a real mess for prosecutors. Let's get to it: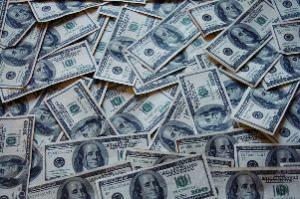 In Yuma, Arizona,
a US Border Patrol officer was arrested last Sunday
after authorities said he used his official vehicle to smuggle drugs across the border while on duty. Aaron Anaya allegedly stopped along the border, then loaded up several bundles of marijuana that had been dropped over the fence from Mexico, according to the complaint filed this week in federal court in Arizona. He went down when agents assigned to the Southwest Border Corruption Task Force spotted him at the fence and continued to track him. He was later arrested with nearly 147 pounds of marijuana found in three black duffel bags in his Border Patrol vehicle. He is charged with possession with intent to distribute marijuana and carrying a firearm - his service weapons - while committing the crime.
In Orlando, Florida,
an Orlando police officer was arrested last Monday
on charges he had sex with a 22-year-old prostitute while she was handcuffed in a police substation. The young woman was in a stolen car with her boyfriend and another man when Officer Roderick Johnson pulled them over. Officers found a small amount of marijuana in the car. Johnson let the two men go, but detained the young woman while making flirtatious remarks. Johnson then had sex with her and gave her $40. The woman said she was not coerced into sex or raped, but feared facing additional charges of pot possession and driving on a suspended license. She went to police days later, fearing she had contracted a sexually transmitted disease. Johnson now faces two counts of sexual battery and has been released on a $10,500 bail bond.
In Nassau Bay, Texas,
a former Nassau Bay police officer was arrested Monday
on charges she stole money and tampered with drug evidence from the department evidence room. Theresa Relken is charged with stealing $500 from the evidence room and taking pills that were stored there. She went down when the Harris County DA's Office discovered that prescription pills seized in an ongoing investigation had never been submitted for analysis. The missing pills were traced to Relken. An audit uncovered shortages in the inventory of narcotics that should have been in the evidence room, prosecutors said. Relken was charged Monday with tampering with evidence and theft by a public servant. She faces up to 12 years in prison and a $20,000 fine if convicted on both charges.
In Philadelphia,
state prosecutors dropped a number of drug cases last Thursday
that involved a recently dismantled and scandal-ridden drug squad. Five members of the squad were transferred out of narcotics. For years, the squad has been the target of numerous federal lawsuits -- many of them settled -- charging that squad members fabricated evidence, planted drugs, stole money, and used excessive force. Federal prosecutors have refused to use squad members as witnesses in drug cases for at least two years. Now, local prosecutors are dropping dozens more criminal cases.