Lots of action -- good, bad, and ugly -- in California this week, plus a Washington appeals court ruling that appears to clear the way for dispensaries. Let's get to it: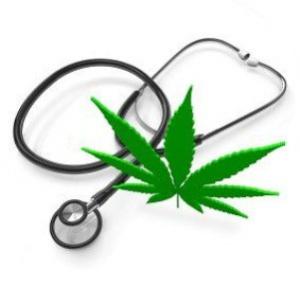 California
Last Tuesday,
Humboldt County supervisors extended a moratorium on new dispensaries
. The extension was the second one and lasts for one year. The county began the moratorium last December after the federal government began threatening local governments with legal action over medical marijuana-related ordinances.
Last Wednesday,
an appeals court ruled a Rancho Mirage dispensary must shut down
until the city's efforts to close it are resolved. Rancho Mirage Safe Access Wellness Center must close while the city's appeal of a Riverside County Superior Court judge's ruling allowing it to stay open is under consideration by Division Two of the Fourth District Court of Appeals, the court said, granting a request from the city.
Also last Wednesday,
Palm Springs police put un-permitted dispensaries on notice that they must shut down
or face fines that begin at $1,000 and rise to $5,000 for each week they remain open. Palm Springs is the only Coachella Valley city to permit the sale of medical marijuana, but it limits the number of available licenses to three. There are about 10 collectives in Palm Springs without a city permit. The city and the un-permitted collectives have battled with competing lawsuits, and no end is in sight.
Also last Wednesday
, an appeals court held that medical marijuana use alone is not sufficient cause for removing a child
, reversing a trial court order that the father undergo drug testing and parenting courses because of his medical marijuana use. The court found that, "Although father uses medical marijuana pursuant to a physician's recommendation, there is nothing in the record to indicate that he has a substance abuse problem." Accusing a parent of child abuse or neglect merely for using medical marijuana "without any evidence that such usage has caused serious physical harm or illness or places a child at substantial risk of incurring physical harm or illness is unwarranted and will be reversed," the court said.
Last Friday,
Los Angeles activists handed in 70,000 voter signatures
for a referendum that would regulate but not ban dispensaries in the city. "The Medical Marijuana Regulation and Control Act" is supported by Americans for Safe Access and a local committee and is a response to the city council's effort to ban all dispensaries. If the city fails to regulate the dispensaries, the referendum will be waiting.
On Monday,
a new Murrieta dispensary was served notice of the city's moratorium on dispensaries
. Diamond Star Remedies opened despite being denied a business license, and its operator, John Szwec, said he had plans to pave his lot and put up a permanent building as soon as the city is willing "to stop harassing and start following state laws." Murrieta city council voted in September to extend its moratorium for one year while it awaits a state Supreme Court decision on whether cities have the power to regulate medical marijuana dispensaries in their jurisdictions.
On Tuesday,
Yuba County supervisors approved a progressive grow ordinance
. The ordinance allows up to 18 plants to be grown on parcels of less than an acre, while up to 99 plants may be grown on parcels greater than 20 acres. The ordinance eliminates a misdemeanor provision for violators and instead allows penalties and gives the county the authority to remove marijuana that doesn't follow growing guidelines.
Also on Tuesday,
the city of Concord moved closer to banning outdoor grows
. The move comes after the council heard complaints about offensive odors from residential grows and the risk of robbery or theft. The city council voted unanimously to review the city of Moraga's ordinance and possibly follow the Moraga model, which bars outdoor cultivation and demands that indoor grows be hidden from view.
Also on Tuesday,
Pittsburg city planners recommended a ban on dispensaries
. Planning commissioners approved the ban on a 4-1 vote, with a final vote before the city council set for January 22. The city has had a two-year moratorium on dispensaries, which expires in April, while staff studied whether to permanently ban them.
Also on Tuesday,
Mendocino County supervisors hired a San Francisco attorney
to deal with the federal government's subpoena of the county's medical marijuana records. Supervisors announced after a closed-door meeting with county counsel that the board "has retained the legal services of William Osterhoudt of San Francisco to assist the county in representation regarding the subpoenas." The subpoenas from the US Attorney Office for Northern California seek "any and all records" for the county's medical marijuana cultivation ordinance from January 1, 2010 to the present, including those with third-party garden inspectors and Mendocino County Board of Supervisors. The county quit issuing permits under its program in March, when federal prosecutors threatened to file an injunction against the county's medical marijuana cultivation ordinance and seek legal action against county officials who supported it. The county has until January 8 to respond to the records request.
Also on Tuesday,
Sonoma County supervisors rejected repealing the county's outdoor grow guidelines
. The guidelines, in place since 2006, allow patients or caregivers to grow up to 30 plants in up to 100 square feet of space. Repeal would have meant reversion to the "state minimum" of six plants, but was voted down 5-0. Supervisors did agree to consider a proposal to ban the use of unoccupied residential buildings for grows and to establish a working group that would help the county shape its medical marijuana program.
Colorado
Last Friday,
the state agency in charge of regulating dispensaries announced it is preparing a broad rewrite of the rules
. The Department of Revenue's Medical Marijuana Enforcement Division, or MMED, said it will release a draft of the rewritten rules by December 28. The draft rules will be the subject of three public hearings beginning in January. "Based on industry feedback, and its own experience, the MMED has determined that the majority of the existing medical marijuana rules... are in need of amendment," MMED said.
Maine
On Monday
, a state representative said he would introduce a bill to eliminate the categories that limit when medical marijuana can be authorized by a doctor
. The proposed legislation would also allow any physicians to recommend medical marijuana, not just a few licensed to do so. Rep. Mark Dion (D-Portland) said he would submit the bill next month.
Montana
Last Thursday,
a judge pushed back the trial date
for medical marijuana provider and former University of Montana quarterback Jason Washington. He is accused of violating federal drug laws in a case arising from the federal crackdown on medical marijuana in Montana in early 2011. Washington and prosecutors now have a court date of January 14 and a January 3 deadline to reach a plea agreement. If that doesn't happen, Washington will become only the second medical marijuana provider in the state to stand trial. The other, Chris Williams, was convicted and is looking at up to 80 years. Five of Washington's co-defendants have already cut plea deals.
Washington
On Tuesday,
an appeals court overturned the conviction of a Spokane dispensary operator
. Scott Shupe opened the first dispensary in Spokane, only to be charged with and convicted of marijuana trafficking under state law. But the Division III Court of Appeals threw out the conviction, saying that Spokane Police did not have probable cause to search Shupe's residence and business and that Spokane County prosecutors did not have sufficient evidence to justify Shupe's convictions. But the opinion went further, and appears to have agreed with Shupe and that the law allows providers to sell marijuana to one person at a time rather than the state's interpretation of providers selling only to one person, period.