Police officers in Buford, Georgia, shot and killed a man who refused to drop his weapon after they encountered him as they investigated a report of marijuana smoking last Tuesday night. Jose Antonio Hernandez-Gonzalez, 20, becomes the 61st person to die so far this year in US domestic drug enforcement operations.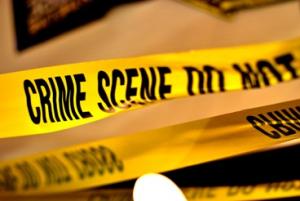 According to the
Gwinnett Daily Post
, citing police sources, Gwinnett County police arrived at a North Alexander Street apartment complex following a report of "several people smoking marijuana." They found five people in the parking lot and an officer began to frisk an adult Hispanic male, later identified as Hernandez-Gonzalez. He reportedly "pulled away" from the officer, drew a handgun, and held it to his own head.
"During this time officers continuously ordered Hernandez to put down his weapon and Hernandez made verbal refusals," police spokesman Lt. Jake Smith said. "Hernandez told officers that he would not put down the gun, and that they would have to shoot him.
After an attempt to subdue him with a taser failed (one prong failed to penetrate his clothing), four officers opened fire, killing him on the spot.
In addition to the loaded .357 revolver Hernandez-Gonzales was holding, police also found a loaded .45 caliber semi-automatic pistol at his feet and several baggies of marijuana in his pockets.
The four officers involved in the shooting have been placed on routine administrative leave while the department's "deadly force investigation team" reviews the shooting.
It was unclear if any of the other men with Hernandez-Gonzalez were detained, but a bystander was arrested for disorderly conduct several hours later for "cursing loudly in the parking lot… for an extended period of time," Smith said.