Yes, it's true: Medical marijuana dispensaries really are coming in Arizona and New Jersey, and clinics in Massachusetts. Meanwhile, Harborside wins in state court, and Mendocino County ponders a federal subpoena. There's more news, too. Let's get to it: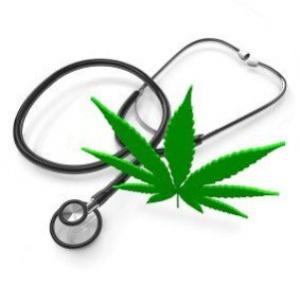 Arizona
On Sunday,
Arizona's first legal medical marijuana dispensary opened for business
. Southern Arizona Integrated Therapies in Tucson opened its doors to patients and caregivers for pre-registration. It will start actually distributing medicine later this month.
On Wednesday, a
state court judge upheld the Arizona Medical Marijuana Act
, ruling that it is not void under federal law and ordering Maricopa County to move forward with approving the operation of the White Mountain Health Center, which had sued after state and county officials proved recalcitrant. "The state court found that 'no one can argue' that the federal government's ability to enforce its drug laws is impaired to the slightest degree by the Arizona MMA," said ACLU of Arizona Legal Director Daniel Pochoda. "This should end the unprecedented spectacle of Maricopa County Attorney Montgomery and Arizona Attorney General Horne arguing that an Arizona state law passed by the voters is unconstitutional."
California
Last week,
Harborside Health Centers won a victory in state court
. An Alameda County Superior Court judge ruled that an attempt by Harborside's Oakland landlord to evict it because of threats from federal authorities was voided because the landlord could not seek relief in state court for Harborside's alleged violations of federal drug laws. "To impose the harsher remedy of declaring a lease terminated and authorizing the sheriff to evict a tenant would be to improperly enforce federal criminal law," the court wrote. The court also noted that the landlord's lease authorized Harborside "to use the premises for the exact purpose -- i.e. distributing medical marijuana -- that Plaintiff now deems 'unlawful' … Thus, at least at first blush, Plaintiff arguably contractually waived … any legal right she had" to ask the court to terminate the lease under state law for that reason." Harborside is the state's largest dispensary, with more than 108,000 patients on its rolls.
Last Wednesday,
South Lake Tahoe ordered a dispensary to fix odor problems or be closed down
. The Tahoe Wellness Center, the last of three dispensaries that once operated in the city, must fix its odor problems or face revocation of its operating permit, city officials said. The dispensary said the odor was related to harvest time and it was working to resolve the problem.
Last Thursday,
the LA city council planning commission approved new dispensary regulations
that would require most to shut down if approved. The regulations would force the estimated 600 to 800 dispensaries that opened after September 2007 to shut down, but would allow 182 dispensaries that opened before then and filed proper papers with the city to stay open. But those dispensaries would race restrictions, including operating at least 1,000 feet away from schools, prohibiting patients from using cannabis on the premises, and banning unaccompanied minors from entering.
Also last Thursday,
a state appeals court upheld Riverside County's ban on dispensaries
. The order from the court's Division Two, based in Riverside, overturns an August ruling by Superior Court Judge John Vineyard. Vineyard said local government bans of the medical marijuana stores were illegal. While the ruling only addressed one store, it affected all the city's efforts to complete its ban. There are about a dozen dispensaries in the county, down from about 45 open when the ban was first put in place almost a year ago.
On Tuesday,
Kern County supervisors fined a dispensary $50,000 for violating Measure G
, the rule restricting where dispensaries and medical marijuana cooperatives can operate. Supervisors had fined several other dispensaries last month, but Kern County Kind Collective's landlord had sought more time to file legal action to evict it. It is the last dispensary known to supervisors that is in violation of Measure G.
Also on Tuesday,
Mendocino County supervisors agreed to hire an outside attorney
to deal with a federal subpoena demanding records the county keeps on its medical marijuana program. Supervisors said they were trying to ascertain what information the US Attorney's Office is interested in and that the subpoena was "extremely broad." The move came after a public hearing where attendees urged supervisors not to release personal information about people who had paid the county for permits for collectives to grow up to 99 medical marijuana plants or for zip ties for growers to show their plants were grown legally under state law. The county stopped issuing the 99-plant permits for collectives in March after the US Attorney's Office threatened to file and injunction against the county's medical marijuana cultivation ordinance and seek legal action against county officials who supported it.
Colorado
Last week,
state officials reported September patient numbers
. Some 107,666 people were on the medical marijuana registry in September, up 3,500 over the previous month. That was the ninth straight month that active patient numbers have grown. From June 2011 through last December the numbers kept dropping, from 128,698 mid-year to 80,558 at the end of 2011. Of the 107,666 active patients, 100,845 claim severe pain as their primary ailment.
On Tuesday,
the Fort Collins city council began moving to undo its ban on dispensaries
. Voters had approved the ban last year, but overturned it this year. The council was set to do preliminary votes to establish a licensing system for medical marijuana businesses, recognize them in the city code and allow by ordinance dispensaries, manufacturers of medical marijuana-infused products and cultivators. A final vote is set for December 20.
Illinois
Last week,
a vote on a pending medical marijuana bill was delayed
after its chief sponsor, Rep. Lou Lang (D-Skokie) decided he didn't have the votes to pass it. He said he would be working the phones to line up support for a later vote. There are also reports that a Waukegan company's lobbying may have delayed the vote. That company wants to be the only medical marijuana provider if the bill passes.
Massachusetts
On Monday,
it was reported that two medical marijuana clinics will open in Cambridge and Framingham
once the state's new medical marijuana law goes into effect next month. Last week, the California-based CannaMed began moving into its first Massachusetts location, in Framingham. Integr8 Massachusetts' website says its medical marijuana recommending clinic will open in Cambridge in January.
Also on Monday,
the Massachusetts Medical Society called on the state to develop clear regulations
and guidelines for implementing the medical marijuana law. While the group wants medical marijuana to be used only as a last resort, this is an improvement from its earlier position, which opposed medical marijuana.
Montana
Last Tuesday,
a US District Court judge throw out the indictment of an accountant
for a medical marijuana provider, saying prosecutors unlawfully indicted her by using statements she made when immune from prosecution. Lisa Fleming was an accountant for Jason Washington, who ran Big Sky Health until he was arrested last year in a federal crackdown. She was accused by the feds of helping him launder money, falsifying records, and once purchasing marijuana for him. Prosecutors can re-file the charges, but it is unclear if they will do so.
New Jersey
Today,
the state's first dispensary is set to open
. Greenleaf Compassion Center in Montclair initially will be seeing patients by appointment only, starting Thursday morning. About 20 appointments are scheduled, and after being documented and assessed, those patients will walk away with the first legal medical marijuana sold in the state. The opening comes almost three years after the state passed its law.
Washington
On Monday,
the Vancouver city council approved collective gardens
, but only in certain zones of the city. Gardens must be at least 1,000 feet from schools, community centers, public parks, licensed day care facilities and other collective gardens, and they must be in areas zoned only as light or heavy industrial. The city had imposed a moratorium on collective gardens in July 2011, but that was set to expire at year's end. If the council hadn't acted, the gardens would have been allowed anywhere in the city.