Greed strikes down a pair of cops, including a Bay Area drug task force commander, and two more go down because of dope habits they picked up along the way. Let's get to it: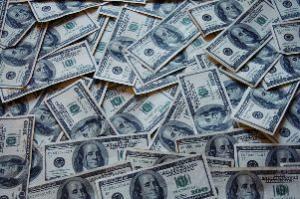 In Leola, South Dakota,
the former Leola police chief pleaded guilty last Wednesday
to violating probation by stealing $37,000 from the town's fire department. Copping to two counts of grand theft means former chief John Grabowska has also violated the terms of the probation he was serving for stealing $3,200 from a man he busted for growing marijuana. Instead of reporting the money as evidence, Grabowska kept it.
In Oakland, California,
the former commander of the Central Contra Costa County Narcotics Enforcement Team pleaded guilty Wednesday
to stealing drugs from evidence lockers and trying to sell them on the street, as well as operating a brothel and using phony sting operations to rob prostitutes. Norman Weilsch, 51, copped to five charges and is looking at up to 17 year in prison. The elite unit he commanded was charged with conducting drug and prostitution investigations. Wielsch and a private investigator were both indicted; the private investigator has already pleaded guilty.
In New York City,
a former NYPD officer was sentenced last Wednesday
to 15 ½ years in prison for stealing guns from police lockers and selling them to drug dealers. Nicholas Mina admitted selling four NYPD-issued guns to a drug ring. As part of his plea agreement, he admitted that he was strung out on oxycodone and stole the guns to pay for his pill habit. He was a five-year veteran.
In Hatboro, Pennsylvania,
a former Hatboro police officer was sentenced last Friday
to 15 days in jail, two years of house arrest, and seven years of probation for coercing his informants to buy drugs for him and for stealing drugs and money from the department evidence room. John Becker, 43, a 17-year veteran of the department, had pleaded guilty to 18 charges, including 10 firearms counts, and was looking at up to 100 years behind bars. He had served on the Montgomery County Drug Task and the Bucks County Drug Task Force and went into drug treatment after being arrested in spring 2011.