A member of the US Coast Guard was killed in the line of duty early Sunday morning when his vessel was rammed by a panga boat carrying Mexican marijuana. Chief Petty Officer Terrell Horne III, 34, becomes the 60th person to die in US domestic drug law enforcement operations so far this year.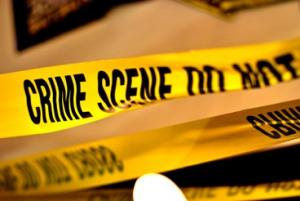 According to
KABC TV
in Los Angeles, citing a Coast Guard statement, a Coast Guard cutter intercepted two boats -- a pleasure craft and a panga boat -- near San Clemente Island about 1:00am Sunday. The Coast Guard found marijuana on the panga boat, which was being operated by Mexican nationals.
After taking the pleasure craft into custody and detaining two people on board, the Coast Guard cutter crew lowered its smaller boat into the water to take custody of those aboard the panga boat. As the Coast Guard craft approached the panga, its driver rammed it, driving over the top of the Coast Guard craft and knocking two officers into the water. One officer was recovered without serious injury, but Horne suffered head injuries and was pronounced dead when brought ashore.
"We are deeply saddened by the loss of our shipmate. Our thoughts and prayers go out to his family and friends, and his shipmates aboard Coast Guard Cutter Halibut," said Admiral Robert J. Papp, Coast Guard Commandant, in a statement.
The two people in the panga were later taken into custody, along with the two people in the pleasure craft. Their identities have not been released.
In recent years, as US authorities have concentrated on blocking traditional land smuggling routes, Mexican smugglers have increasingly taken to using the sea as a pipeline to the US. The number of smugglers and immigrants arrested at sea in 2010 was 867, more than double the number arrested in 2009.