The first person to register as a caregiver under Montana's now gutted medical marijuana program has died in federal prison. Richard Flor, 68, died at a Bureau of Prisons facility outside Las Vegas last Wednesday just a few months into a five-year federal prison sentence.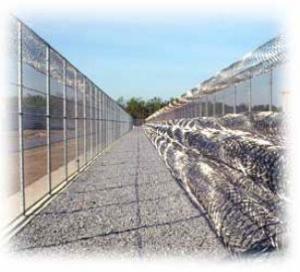 Flor, his wife, Sherry, and his son, Justin, operated a caregiver business from their home and at a Billings dispensary. Flor was also the co-owner of Montana Cannabis, one of the state's largest medical marijuana providers until it was raided by the DEA as part of the massive raids in March 2011.
Although there were no allegations of Flor or his family violating state laws, they could not escape the wrath of the federal government. All three were found guilty of drug-related charges and were sentenced to prison terms. Sherry Flor got two years for keeping the books and tending plants, while Justin Flor got five years for running the Billings dispensary.
US District Court Judge Charles Lovell sentenced Flor to years in federal prison despite testimony that he was suffering from a variety of illnesses, including dementia, diabetes, hepatitis C, and osteoporosis. Lovell did recommend that Flor "be designated for incarceration at a federal medical center" where his "numerous physical and mental diseases and conditions can be evaluated and treated."
That didn't happen, according to the
Billings Gazette
two days after Flor died. Although he had been taken into the custody of US Marshals in May, he spent all but the final days of his life at a private correctional facility in Shelby, Montana, while the federal Bureau of Prisons decided where to place him.The Las Vegas federal facility where he died was a transfer center, not his final destination at a BOP medical facilty, which he never knew or reached.
Flor died after a pair of massive heart attacks, according to his daughter.
Three other founding members of Montana Cannabis also face long prison sentences, including activist and political consultant Tom Daubert, who helped run the initiative campaign that brought medical marijuana to the state via the popular vote. At least a dozen other Montana medical marijuana providers have also been convicted on federal drug charges.
As the DEA was busily decimating the state's burgeoning medical marijuana industry in 2011, Republican lawmakers were also moving to destroy it, and largely succeeded, passing legislation that all but gutted it. But medical marijuana proponents are fighting back. They have qualified the Montana Medical Marijuana Initiative,
I-124
, for the November ballot. It would repeal the bill passed by the legislature last year.