It never stops, and there are so many varieties of law enforcement misdoing. Let's get to it: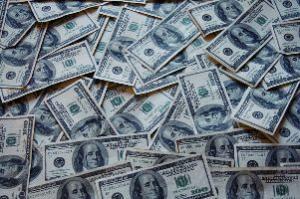 In Wagner, South Dakota,
the Wagner police chief resigned August 8
, one week after he first appeared in court over accusations he covered up his girlfriend's methamphetamine use. Jim Chaney had been suspended since being indicted a week earlier on one count of misprision of a felony. Chaney went down after his girlfriend was arrested for possession of a controlled substance in mid-July and told investigators he had stored used needles for her at the police station. The case comes as the Yankton Sioux community in Wagner is still reeling over the death of two-year-old from ingesting meth earlier this summer.
In Bridgeport, Connecticut,
two Bridgeport narcs were suspended last Thursday
after testing positive for drugs. Now, the entire Narcotics and Vice Unit faces a possible shutdown after Tactical Narcotics Team members Ivan Clayton and David Uliano tested dirty. They have been suspended with pay. Meanwhile, the police chief, the head of the narcotics unit, representatives of the city attorney's office, and police union reps are holding meetings about how to proceed. One option is to disband the entire dope squad and let State Police handle those investigations.
In Hammond, Indiana,
a Gary police officer was arrested last Tuesday
on charges he was involved in drug sales and illicit gun purchases. Officer David Finley, 31, went down after a weeks-long investigation by the FBI and the Gary Police Department, which started after he was involved in a car crash and appeared intoxicated. No word yet on specific charges.
In Cincinnati,
a North College Hill police officer was indicted Tuesday
on federal marijuana trafficking conspiracy charges. Officer Bryon Roos was one of 11 men indicted on charges of conspiring to bring hundreds of pounds of marijuana to southern Ohio from Texas. All 11 are charged with conspiracy to distribute and possess with intent to distribute marijuana, while Roos also is charged with conspiracy to commit money laundering, money laundering and illegally structuring financial transactions. Roos is accused of opening used car businesses to launder drug profits from the marijuana sales. He has been suspended. He is looking at up to life in prison.
In Trenton, New Jersey,
a former Newark police officer was sentenced August 10
to three years' probation for conspiring with other officers to steal cash, drugs and weapons from suspected drug dealers and others. Darius Smith, 41, was convicted of conspiracy, official misconduct, and theft. The case goes back to 2004, when Smith and other Newark police officers were arrested for shaking down criminal suspects, from whom they stole drugs, money, and weapons.
In Mansfield, Ohio,
a former Mansfield police officer was sentenced August 14
to a year in prison for accepting bribes from a drug dealer. David Minard, 44, was convicted of accepting $1,500 in bribes from the dealer in exchange for tipping him off to investigations. He could have gotten up to three years.
In Shreveport, Louisiana,
a former Winn County sheriff was sentenced last Friday
to 13 years and four months in federal prison after being convicted earlier this year on meth and other charges. Albert "Bodie" Little, 62, was convicted in February of one count of conspiracy to possess with intent to distribute 50 or more grams of meth, one count of possession with intent to distribute meth, and two counts of use of a police communication facility to facilitate drug trafficking. He and 10 others were indicted on the drug charges in July 2011. All the others have already pleaded guilty and been sentenced to prison. Little still faces state charges of malfeasance in office, abuse of office and perjury.