The feds strike again in California, this time in Orange County, and meanwhile, the battle over the LA dispensary ban heats up. There's plenty more news, too. Let's get to it: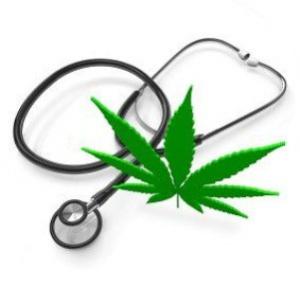 California
Since mid-August,
signature gatherers have been hitting the streets in Los Angeles
in an effort to collect 27,400 voter signatures to put on the ballot a referendum to repeal the recent ban on dispensaries. They have about 10 more days to go, and if they succeed, the referendum would go before voters in March. The more immediate effect would be a temporary suspension of the ordinance. Dispensaries in the city have until September 6 until they are supposed to shut down.
Last Wednesday,
San Francisco Mission District property owners asked the feds to shut down a dispensary
that hasn't even opened yet. Those owners of "white linen" restaurants and family-oriented businesses have asked the Justice Department to close down the Morado Collective, even though the Planning Commission approved the dispensary's permit at a hearing the same day. The Mission Miracle Mile Business Improvement District had its president, local realtor James Nunemacher, write a letter to US Attorney Melinda Haag urging her to shut it down because it "is incompatible with the family shopping that predominates the immediate area in the daytime and the dining/entertainment venues that are active in the evening." The gentrifiers have spoken.
Last Thursday,
patients and supporters filed a lawsuit seeking to overturn the LA ban
. The Patient Care Association and 11 individual patients are seeking an injunction to block the city from implementing the ban. They argue that California law preempts the city's ban, that it violates dispensary owners' rights to due process, and that it violates their right to freely assemble and associate to cultivate medical marijuana.
Also last Thursday,
Butte County staff released a draft of the proposed new medical marijuana cultivation ordinance
. It would ban outdoor cultivation and set limits on the amounts that could be grown indoors based on the size of the parcel. On lots of an acre or less, the grow area could not exceed 50 square-feet. On lots one to five acres, the allowable grow area is 150 square-feet. There is no size limit on lots five acres or larger, but a maximum of 99 plants could be grown. The ordinance includes limits on how powerful indoor grow lights can be and requires a ventilation and filtering system that doesn't allow the smell of the pot outside the building. It also bans growing within 1,000 feet of schools, churches, parks, child care centers, and other youth-oriented facilities.
Last Friday,
a Lake County judge granted a preliminary injunction
barring enforcement of the county's recently adopted interim cultivation ordinance. The injunction is good until January 1. It allows all qualified people and collectives growing marijuana in conformity with state law at the time the county adopted its interim medical marijuana cultivation ordinance. Four people sued the county after the Board of Supervisors adopted the ordinance on July 9. It limited the number of marijuana plants allowed for outdoor cultivation and banned commercial growing as well as growing on vacant lands. On Tuesday, the Board of Supervisors voted to extend the interim ordinance for another 45 days anyway.
On Tuesday,
federal prosecutors targeted more than 60 dispensaries in Orange County for closure
by filing three asset forfeiture lawsuits and sending threat letters to the dispensaries. That brings the number of dispensaries targeted for closure in the Central District of California to more than 300. In all, 66 warning letters were sent to marijuana dispensaries in Anaheim and La Habra. Some have closed recently, but federal authorities said 38 remain open. As part of the offensive, DEA agents raided two Anaheim dispensaries.
Colorado
Last Friday,
a state court held that federal law trumps the state's medical marijuana law
. The ruling came in a case pitting a grower against a dispensary. The grower sought payment for marijuana that had already been delivered, but Arapahoe County District Judge Charles Pratt ruled for the dispensary. In his opinion, he held that since all marijuana sales are illegal under federal law, the contract between the grower and the dispensary was null and void. Later in the same ruling, Pratt wrote that "any state authorization to engage in the manufacture, distribution or possession of marijuana creates an obstacle to full execution of federal law. Therefore, Colorado's marijuana laws are preempted by federal marijuana law." Because the ruling is by a district court judge, it is not binding, but it has the medical marijuana community concerned.
On Monday,
the Denver City Council approved a ban on all outdoor advertising for dispensaries
. The vote came after a public hearing last week where medical marijuana advocates were split over the issue and council members voiced strong support for it. The council killed an alternate, more limited plan that would have blocked outdoor ads within 1,000 feet of schools, day care facilities, and parks. Dispensaries can still advertise on their buildings and can still place ads in newspapers, magazines, or online, and they can display their logos at charity events they sponsor. The city had been inundated with dispensary flyers and young men twirling large cardboard arrows advertising "Eighths for $25" and the like.
Maine
Last Monday,
state officials held a public hearing on proposed new cultivation rules
. The rules will impose restrictions on where and under what conditions patients or caregivers can grow their own medicine. Patients, dispensary operators, growers, and advocates objected to various portions of the proposed rules. The last day for public comment was Wednesday.
Michigan
Last Thursday,
the agency overseeing the state's medical marijuana program said it could be up and running by this fall
. The Michigan Department of Licensing and Regulatory Affairs said its review panel for adding new qualifying medical conditions is just about set, but patient advocates are skeptical, saying the agency is at least two years behind on making recommendations on requests to add new conditions.
Washington
Last Friday,
the state Department of Revenue began doing audits of dispensaries
, escalating a battle over whether they should be collecting tax revenues for the state. The department has told dispensaries since 2010 that they must remit sale taxes on their transactions, and 50 dispensaries have registered with the department to do so. But the department believes there are other dispensaries out there that haven't registered, and now it's going after them. Some dispensary operators and defense attorneys argue that by paying state taxes, dispensaries are incriminating themselves in the federal crime of marijuana sales.
Over the weekend,
medical marijuana advocates may have skirted state election laws at Hempfest
by handing out fliers against the I-502 legalization initiative. Dozens of medical marijuana businesses used Hempfest to lobby against I-502, but one of them may have violated election laws by handing out anti-I-502 posters that failed to say who had paid for them.
On Tuesday
, the owners of two dispensaries pleaded guilty to federal marijuana trafficking charges
. Brionne Keith Corbray, owner and operator of three GAME Collectives in White Center, Northeast Seattle, and West Seattle, copped to conspiracy to distribute marijuana. Craig Dieffenbach and Jing Jing Mu, owners of the Seattle Cannabis Cooperative, copped to conspiracy to distribute and money-laundering charges. All admitted in their plea agreements to selling marijuana to people who were not patients. Conspiracy to distribute marijuana is punishable by up to 40 years in prison and a $250,000 fine. Conspiracy to launder money is punishable by up to 20 years in prison.