special to Drug War Chronicle by Clarence Walker, [email protected]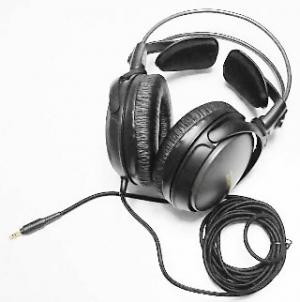 In Illinois, the war on drugs has delivered yet another blow to citizens' privacy rights. In the Land of Lincoln, it is illegal for citizens to record or videotape Illinois police in public, yet the Illinois legislature last month gave police the right to engage in those very same activities -- without a warrant -- during drug investigations.
On July 24, citing police safety and the need for quicker drug arrests, Gov. Pat Quinn (D) signed into law
House Bill 4081
, which exempts police doing drug investigations from the provisions of the state's eavesdropping law. It also allows them to audio or videotape drug suspects without having to get a warrant.
Under the bill, sponsored by state Reps. Jehan Gordon (D-Peoria) and William Haine (D-Alton), the normal requirement of a warrant based on probable cause is replaced by the lower and constitutionally-suspect requirement of only reasonable cause. In a further victory for the imperatives of the drug law enforcement, police will be able to bypass judicial scrutiny of their need to record someone and instead will merely have to obtain prior approval from a prosecutor to listen in on suspected drug conversations.
"The world of illicit drugs moves very quickly," explained Terry Lemming, an Illinois State Police commander, during
a May hearing on the bill
. "It's very difficult to find a judge in the middle of the night. I didn't see the sense in spending all these hours drafting a court order when I could have already gone out and arrested a guy selling on the corner -- and that's the feeling of many narcotic officers."
Riverside, Illinois, Police Chief Tom Weitzel told the Chronicle the new law was desperately needed. Weitzel is a member of the
Illinois Association of Chiefs of Police
, who, along with his comrades, fought for 14 years to get the law passed.
"The law is critical to undercover narcotic officers for several reasons," he wrote in an email. "First, it's an officer safety issue because many times backup teams are blocks away when drug transactions either take place in cars, within homes or apartments, or just on the streets."
Weitzel even went as far as to say the law would benefit defendants, too.
"The legislation will help secure better evidence for prosecutors and protect suspects from police misconduct, including the fact the same audio recordings made by police can be used by defendants who claim entrapment," he argued.
But while the bill is now law, not everyone is happy about it. Rumblings of discontent have been heard from civil rights advocates, legal experts, and opposing lawmakers.
State Sen. Dan Kotowski (D-Park Ridge) argued during hearings on the bill that if judicial responsiveness is a problem for police, then the fix would be to make judges more available for warrant requests -- not to take them out of the loop.
"I'm struggling with taking away where you'd go to get a judge's approval to have a wiretap," he said.
Under the new law, judges are not completely frozen out of the process, but their role is limited to determining whether evidence gained from a wiretap can be admitted at trial.
"I understand the desire to enhance law enforcement tools to deal with crime, and I am certainly on the side of law enforcement, but it's a very slippery slope we go down when we start removing safeguards that has historically exist to make sure certain tools not be used inappropriately," state Sen. Kwame Raoul (D-Chicago) told the
Chicago Tribune
.
State Sen. Michael Nolan (D-Elgin) also weighed in on the matter. Nolan's dissatisfaction with the bill is the fact the new law deals with reasonable cause as the standard for having private conversations recorded, as opposed to probable cause, which is the standard bearer for the integrity of the law.
"This legislation does not base that determination of admissibility on 'probable cause,'" he said. "This is basically upending the Fourth Amendment."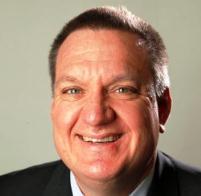 The
ACLU of Illinois
had a similar reading. Its spokesman, director of communications and public policy Ed Yohnka, told the Chronicle the new law was not only constitutionally suspect but also unnecessary.
"In all the years that Illinois law enforcement worked for this change, they never been able to point to a particular need for this new power. In many years, we have seen drug related arrests in Illinois rise over a yearly period without this new authority -- which begs the question: is this power really necessary?" he asked.
"The legislature should have left things alone because judges act as a neutral third party and they can already act fast enough," Yohnka continued. "Our personal conversations are the most intimate we have and government should make certain it is necessary to intrude before engaging in eavesdropping."
For Yohnka, the new law doesn't pass the smell test. He noted that current law already allows police to wiretap or do audio recording in an emergency and suggested the real intent is to allow police to more easily listen in on targets not directly involved with drug trafficking, targets merely associated with a prime suspect.
"The current law permits an officer to conduct warrantless wiretapping or audio-recording if police or citizens were in imminent danger," Yohnka said. "The creation of this new authority suggests this is not about protecting police officers."
What makes the new law all the more galling to some is that police, who can now wiretap drug suspects without a warrant, have a habit of arresting members of the public who do the same thing to them. Under current Illinois eavesdropping law, citizens have the right to video a police officer making a public arrest, but a person cannot record an audio of police without permission.
That law is now under review by the state's appellate courts in a case arising from the 2009 arrest of self-employed artist Christopher Drew. When police arrested him for selling art on the street without a proper permit, they discovered him recording the encounter. They then charged him with felony eavesdropping for recording them without their permission.
Drew went public and fought to have the law declared illegal and earlier this year he won a partial victory when Circuit Court Judge Stanley Sacks declared it unconstitutional. Sacks ruled that the law criminalized innocent conduct and violated due process. But state prosecutors appealed the ruling and vowed to keep it on the books.
One standard for police, another for citizens. Police can record private conversations without a warrant, but citizens face years in prison if they record police in the line of duty -- at least until the Illinois courts definitively rule that portion of the eavesdropping law unconstitutional. Meanwhile, look for legal challenges to the new law allowing police to bypass judges and the warrant process in their never-ending war on drugs.