In an unusual step, the New Orleans police officer who shot and killed an unarmed young man during a March drug raid aimed at small-time marijuana distribution has been indicted on manslaughter charges. Officer Joshua Colclough was indicted last Thursday and turned himself in for booking the following day.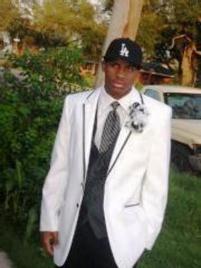 Colclough shot and killed Wendell Allen, 20, as he served a search warrant at Allen's Gentilly residence. Colclough encountered Allen at the top of a stairway in the house and shot him once in the chest. No weapon was found.
Allen was the
15th person to die in US domestic drug law enforcement operations so far this year
. The death toll is now at 42 and will go to 43 later today when we post an article about the latest drug war killing, this one in an Iowa City drug raid late last week.
No officers have been indicted in any of those deaths. And despite drug war deaths at the rate of more than one a week in recent years, no police officers have been indicted in any of those incidents since
an Ohio police officer was indicted in the killing of an unarmed woman
and the wounding of the baby she was holding during a January 2008 SWAT raid. That officer was indicted on two misdemeanor counts of negligent homicide and negligent injury, but later acquitted.
The unusual indictment in the Allen killing came after the shooting generated outrage in the city, including threats from the Louisiana Justice Institute to sue the city if it did not release information about the case and take it to a grand jury. It also comes at a police department that just last month
agreed to comprehensive reforms
under the eye of the US Justice Department as a result of a pattern of misconduct in the department.
Officer Colclough spent the weekend in jail under a $300,000 bond. A bail reduction hearing was set for Monday.