Three more people have died in drug war-related incidents in recent days, including a police officer. They are the 40th, 41st, and 42nd persons to die in US domestic drug law enforcement operations so far this year.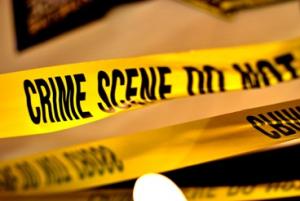 Last Saturday,
NYPD officers shot and killed Darius Jennings
, 51, in an incident that began when they spotted him apparently smoking marijuana in Times Square. Jennings became agitated when police approached and pulled out a knife. He refused orders to drop the weapon and began backing down the street for seven blocks, followed by a growing contingent of police and spectators. Police pepper-sprayed Jennings repeatedly before they said he lunged at them and two officers shot him a total of 12 times.
Last Sunday,
a Las Cruces, New Mexico, man died two days after swallowing a plastic bag containing cocaine
as he was being booked into the Dona Ana County Jail. Hemilo Salcedo, 57, had been arrested on a warrant charging him with two counts of drug trafficking and was changing from civilian clothes to a prisoner's uniform when a jailer noticed part of a plastic bag protruding from his rectum. The jailer told him to remove it himself, and when Salcedo did, he immediately put it in his mouth and swallowed it. The jailer ordered him to spit it out, then noticed he was choking and attempted unsuccessfully to dislodge the baggie. Salcedo died at a local hospital two days later. Police said the bag contained three grams of cocaine and may have contained more.
On Monday night,
Puerto Rican police officer Wilfredo Ramos Nieves was shot and killed
as he took part in a drug raid with six other officers in Bayamon. The 15-year veteran was shot twice when police saw an armed man and attempted to detain him. The shooter opened fire instead, fatally wounding Ramos Nieves before being shot and wounded by police. He and a companion fled, but were later arrested. Ramos Nieves is the third Puerto Rican officer to be killed in the line of duty this year and the second one killed because of drug law enforcement.