It never stops, does it? Here's another seven bad apples. Let's get to it: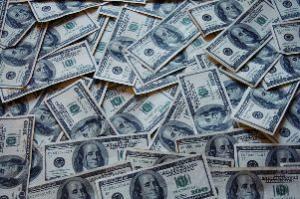 In Los Angeles,
an LA County sheriff's deputy was charged last Tuesday
with filing a false report that got a woman arrested for drug possession. Deputy Francisco Enriquez, 36, claimed he found a plastic bag containing methamphetamine after transporting the woman to a county jail facility, but a defense attorney for the woman dug up radio communication logs that showed another deputy actually transported her. The woman has had her charges dismissed and has filed a federal civil rights lawsuit over the incident. Enriquez faces one count of perjury for allegedly lying in the probable cause declaration he submitted when the woman was booked at the jail facility and one count of filing a false arrest report. He's looking at up to four years and eight months in prison if convicted, but it currently out on bail.
In Houston,
two Houston police officers were arrested last Wednesday
on charges they stole cocaine and other drugs from drug dealers. Officer German Ramos, 36, and Officer Kendrick Ferguson, 33, went down after an investigation by HPD's Internal Affairs Division. They are charged with possession of a controlled substance with intent to deliver over 400 grams, which carries a prison sentence of up to 99 years. They have been suspended.
In Philadelphia,
a Philadelphia police officer was charged last Wednesday
with tipping off his half-brother about a heroin trafficking investigation. Officer Rafael Cordero, 49, is charged with obstruction. Cordero's half-brother awaits trial on a heroin trafficking conspiracy charge, and Cordero is accused of alerting him to a surveillance camera aimed at a garage used by drug dealers. He is also accused of helping his half-brother hide drug money and failing to tell authorities his half-brother had removed a videotape from the garage after it was searched. That videotape allegedly showed Cordero at the scene.
In Honolulu,
a Honolulu police officer pleaded guilty last Thursday
to having a marijuana grow operation at his residence. Michael Chu copped to conspiracy to cultivate 48 plants and to possess with intent to distribute 49 pounds of processed pot. He blamed his girlfriend, who pleaded guilty earlier in the week. They're both looking at up to five years in federal prison.
In Atlanta,
a former Gwinnett County police drug investigator pleaded guilty last Friday
to misusing money earmarked for undercover drug buys. Vennie Harden copped to counts of violating his oath of office and misdemeanor for his role in a scheme by dope squad supervisor Lt. David Butler to steal the unit's "flash cash." Butler has already pleaded guilty. Harden was also accused of using department credit cards to purchase restaurant meals, motel room stays, and adult novelty items. Harden was sentenced to five years probation, with the first six months under house arrest.
In Little Rock, Arkansas,
a former Helena-West Helena police officer was sentenced last Wednesday
to 14 months in prison for his role in a drug trafficking and corruption scheme. Robert "Bam Bam" Rogers was indicted on multiple charges in a federal investigation named Operation Delta Blues, but prosecutors dropped the other charges after he pleaded guilty to one count of extortion in January. Rogers also was ordered to serve two years of supervised release after his prison term, of which he already has served 10 months while awaiting sentencing. He was one of five area officers and dozens of civilians indicted last year in the FBI-led probe into drug dealing and corruption in the area. Now, four of the dirty cops have pleaded guilty and received prison terms. One officer has maintained her innocence and will go on trial in December.