Special to the Chronicle by Houston-based investigative journalist Clarence Walker, who can be reached at [email protected]. This article is the latest in his continuing series on prosecutorial misconduct in the war on drugs.

Aurora Lopez-Avila is back home in Mexico. A mother of three, she struggles daily to rebuild a shattered life that once hung in the balance -- after sitting for more than two years in a Tucson, Arizona, federal jail facing charges that she attempted to transport 10 kilos of cocaine across the Arizona-Mexico border on December 8, 2009.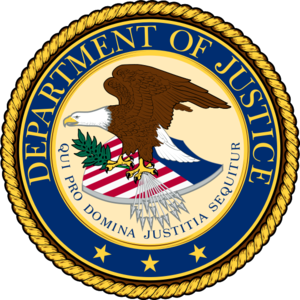 Acting on a tip, customs inspectors searched her Dodge Stratus and turned up the cocaine, neatly packaged in the back seat. She was charged with trafficking more than five kilos of cocaine and faced up to life in prison.
But Lopez-Avila was freed this past May -- after Tucson-based federal Circuit Court Judge Cindy Jorgenson dismissed the drug charges because of blatant prosecutorial misconduct by Assistant US Attorney Jerry Albert during her trial last November.
Albert attempted to mislead the jury into convicting her by presenting a "falsified version" of questions that a federal magistrate judge had earlier asked Lopez-Avila, when she had originally pleaded guilty. The key question was whether she had been threatened to make her take the drugs across, but Albert instead made it seem as if the question was whether she had been threatened to make her plead guilty.
Informed of Albert's intentional act to undermine justice, Jorgenson declared a mistrial. And now a federal appeals court has demanded that Albert be investigated. It's another example of a "win at all costs" mentality that has infected federal prosecutors' offices across the land.
It went down like this:
In an effort to employ a duress defense, Lopez-Avila claimed during her trial that she had been forced to transport the drugs. To discredit her claim, Albert, a veteran narcotics prosecutor, attempted to show that her testimony contradicted what she said during an earlier magistrate's hearing. The court's written opinion showed that Albert intentionally presented to the court and counsel an altered version of the prior hearing's colloquy, making it seem as if the defendant had said that she had never been forced to smuggle the drugs she was charged with.
The 9th US Circuit of Appeals, which has jurisdiction over Arizona, was so angered over Albert's twisting the words of another judge that it has called for an investigation by the US Justice Department.
"In eight years as US Attorney and 26 years on the trial bench, this is the worst I've ever seen from an Assistant US Attorney," 9th Circuit Judge Donald Walter told the
Arizona Star
, adding that he was even surprised to hear that Albert was still working as a federal prosecutor.
Lopez-Avila first pleaded guilty in a bid to win a sentencing reduction, but later withdrew her plea.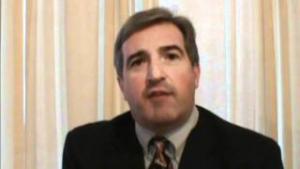 "In this case," her defense attorney, Tucson-based Mark Williman, explained, "Ms. Lopez-Avila was motivated to remain quiet about the duress because she believed there was a woman in jail with her would tell her 'handler' about her tipping off the government. And as a result, Lopez-Avila feared her family would be harmed."
When the federal probation officer tasked with conducting her pre-sentence investigation asked Lopez-Avila why she committed the offense and how much money she would receive, she suddenly broke down, sobbing uncontrollably. That's when she told the investigator and her attorney the truth of being coerced to transport the drugs. Speaking in Spanish, aided by translator, Lopez-Avila confessed she was "forced to drive the vehicle across the border and that she would make $1,500 for her misdeeds," Willimann explained.
Then she made a startling admission. "I thought I was carrying diet pills," Lopez-Avila told the officer and her attorney.
Assistant US Attorney Albert "got desperate thinking the government could lose the case because their own agent told the jury there was 'no evidence' that Ms. Lopez-Avila actually knew she had cocaine in the vehicle," Williman said. That assertion was made plausible by Lopez-Avila's statement that she actually thought she was carrying diet pills. While carrying diet pills across the border is also a crime, it is not the crime of cocaine trafficking.
To convince the jury to find Lopez-Avila "not guilty" due to being forced to commit the crime, Willimann had no choice but to have her testify in her own behalf to the fear she felt if she didn't comply with the mob boss order.
"My client previously pleaded guilty to the charges before Magistrate Judge Jennifer Zipps but subsequently she changed her plea to 'not guilty' and went to trial, Willimann explained.
She had an incentive to plead guilty early on. Under a provision of the federal sentencing guidelines known as "Acceptance of Responsibility," there is a benefit for defendants to admit guilt to prevent the government from wasting resources preparing for trial.
"When Ms. Lopez-Avila first pleaded without a plea agreement, we were vying for the extra level reduction under the provision, which is why I encouraged her to plead quickly," Williman explained. "At trial, Ms. Lopez-Avila's defense was the fact she was coerced by a drug boss to bring the drugs across the border and if she had not complied, her family would have been hurt."
If a jury had believed Lopez-Avila had been coerced, it was duty bound to follow the law and find her not guilty under the law of "duress." But to make sure he would undercut Lopez-Avila's "duress" defense, prosecutor Albert engaged in prosecutorial misconduct by violating the law to the point of "omitting the words" of the magistrate to undercut her testimony and convict her.
Albert's chosen tactic was the creative editing of the federal magistrate's earlier questioning. Reading from an altered transcript to carry out the "win at all cost" scheme, Albert asked Lopez-Avila if she remembered testifying at an earlier hearing. As Albert quoted the exchange of dialogue between Lopez-Avila and the magistrate, the magistrate asked, "Has anyone threatened you?"
"No," replied Lopez-Avila.
Reminding Lopez-Avila she had said she had not been threatened, Albert then turned to her and asked, "When you testified before the magistrate that you were not threatened in this case.... was that a lie?"
"Yes," said Lopez-Avila.
What Albert was attempting to do was to demonstrate to the jury that Lopez-Avila had lied on the stand when she testified she had been threatened into smuggling the drugs because her exchange with the magistrate when she originally pleaded guilty showed that she had not been threatened by drug traffickers.
But Alberts' creative editing of the magistrate's questioning and Lopez-Avila's answers misrepresented what had actually been said. What the magistrate had actually asked was, "Has anyone threatened you or forced you to plead guilty?"
"No," she replied.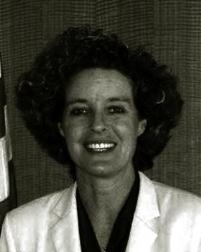 Alberts thought he had managed to pull a fast one on the defense and the court and delivered a crushing blow to Lopez-Avila's credibility, but he didn't count on defense attorney Willimann's tenacity. When Willimann re-read the transcript of the magistrate's hearing, he notified Judge Jorgenson of the "omitted words" spoken by the magistrate. Jorgenson read Albert's written version, then she read the actual correct version and agreed the prosecutor tried to mislead the court and the jury to deny Lopez-Avila a fair trial. But Jorgenson denied Willimann's request to dismiss the case based because of Albert's prosecutorial misconduct.
Instead, Jorgenson found that a mistrial had occurred. "The court cannot cure the error by giving a jury instruction and I hereby grant the defense request to declare a mistrial," Jorgenson announced.
Willimann appealed Jorgenson's denial of his motion to dismiss the case against his client. Documented in the appeal was the prosecutor's illegal conduct surrounding Lopez-Avila's duress defense during trial.
In their brief to the 9th Circuit, Albert's colleagues conceded that his misquoting of the magistrate's words "had been intentional but claimed that the reading had been a fair one." But the judges on the panel weren't buying it.
"It is hard to see how a prosecutor could interpret a magistrate's question, 'Has anyone threatened you or forced you to plead guilty?' to mean 'Has anyone threatened you to commit this offense?" wrote Judge Carlos Bea.
Nor was the conservative jurist pleased with the revelation that the Southern Arizona US Attorney's Office was trying to make the "Albert affair" go away by requesting that the 9th Circuit remove Albert's name from their
published opinion
that criticized his unethical conduct.
"The effort by the Justice Department to conceal the name of its prosecutor, was in sharp contrast in announcing the accomplishments of its prosecutors in public," Bea noted. "The move reaffirmed the view of many lawyers that the Justice Department often acts reflexively in defense of its lawyers... and often resists efforts to hold abusive prosecutors accountable."
With the charges of prosecutorial misconduct deepening, Judge Jorgenson dismissed the charges against Lopez-Avila in May and issued a stinging rebuke not only to Albert, but to the entire Southern Arizona US Attorney's Office.
"This case is not simply about the mistake of one Assistant US Attorney, but rather the prosecuting office as a whole," Jorgenson wrote.
"I'm so grateful. Thank you very much," a jubilant Lopez-Avila told Williman in Spanish when the decision was issued before returning home to Mexico after her sojourn in the US criminal justice system.
Lopez-Avila was caught smuggling drugs. Her claim that she only did it because she was threatened by drug traffickers may or may not be true. We will never know because the case never made it to a verdict. The case never made it to a verdict because Assistant US Attorney Jerry Albert was so desperate for a win that he was willing to subvert the cause of justice.
The cogs of federal justice continue to grind in Tucson. The drug war provides plenty of fodder. And Jerry Albert remains on the job, at least for now -- the Justice Department's Office of Professional Responsibility is investigating.