A Southhaven, Mississippi, man arrested for marijuana by police in nearby Jonesboro, Arkansas, was shot and killed as he sat handcuffed in the back of a squad car Saturday. Chavis Carter, 21, becomes the 37th person to die in US domestic drug law enforcement operations so far this year.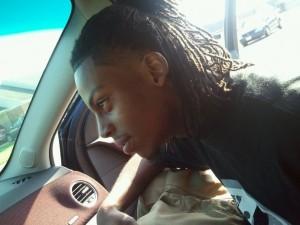 According to
KAIT-8 TV
, citing police sources, Carter was a passenger in a pick-up truck pulled over by police Saturday night. Officer Keith Baggett searched the vehicle, while Officer Ron Marsh searched Carter. Marsh found "some marijuana" and some plastic baggies on Carter. When police ran Carter's name through dispatch, they learned he was wanted on a drug warrant from De Soto County, Mississippi.
Carter was sitting in the police car, and when police learned he had an outstanding warrant, Marsh had Carter "exit the patrol unit, placed him into handcuffs, searched him a second time then placed him into the back seat of the patrol unit."
As the two officers walked back toward the police car, Officer Baggett said a car passed and then he heard "a loud thump with a metallic sound." After questioning and releasing the other two men, Officer Marsh reportedly returned to his vehicle while Officer Baggett said he prepared to leave the scene. He then heard "several thumps" on his trunk and saw Officer Marsh motioning for him and saying that Carter had shot himself.
They opened the rear passenger door and found him in a "sitting position slumped forward with his head in his lap." According to Officer Marsh, Carter's hands were still cuffed behind his back and small-caliber handgun was found beside him.
Jonesboro Police Sgt. Lyle Waterworth told
WREG-TV
in nearby Memphis that Carter had been searched, but that searches don't always find everything. "As protocol he was handcuffed behind his back and double locked, and searched", said Waterworth, "Any given officer has missed something on a search, be it drugs, knife, razor blades, this instance it happened to be a gun."
Officers Baggett and Marsh are on administrative leave pending an investigation, but the police are leaning toward the theory that Carter shot himself with a gun they had missed while his hands were cuffed behind his back.
His mother, Teresa Carter, isn't buying it. "I think they killed him, my son wasn't suicidal," she said.
She said Chavis had called his girlfriend while being pulled over to say that he would call her from jail. She also said police told her Chavis had been shot in the right temple, but that he was left-handed.