It's been a quiet week on the corrupt cop front, but we still have a pair of California cops who thought they were the Fabulous Furry Freak Brothers and an Oklahoma cop who couldn't keep his fingers out of the cookie jar--and some late-breaking news out of LA. Let's get to it: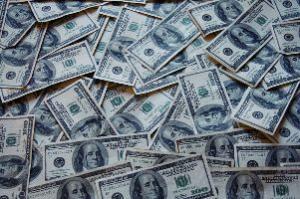 In Los Angeles,
two current and two former TSA screeners at LAX were arrested Wednesday
by DEA agents and US marshals on federal charges they allowed large shipments of cocaine, meth, and marijuana to pass through security checkpoints. Current agents John Whitfield, 23, and Capeline Kinney, 25, and former agents Joy White, 27, and Naral Richardson,30, all face multiple federal drug trafficking conspiracy charges involving loads of four or more pounds of meth and 20 or more pounds of cocaine. It's unclear how they went down, but the DEA also reported it had taken one drug courier into custody and expected another one to turn himself in Wednesday.The four are accused of taking cash payments of as much as $2,400 to allow suitcases filled with dope to pass through X-ray machines at Los Angeles International Airport. All four are looking at up to life in prison.
In Alexandria, Virginia,
a California police officer and a former officer were arrested last Tuesday
as they showed up to deliver 27 pounds of marijuana. Selma police officer Frederick Sayles, 34, former Selma police officer Gabriel Sepeda, 38, and another man were arrested by DEA agents who were part of a task force with Alexandria police. All three are charged with conspiracy to import marijuana and conspiracy to distribute marijuana. Additional charges might be pending, police said. At last report, all three men are being held without bond at the Alexandria Adult Detention Center. Preliminary hearings for them are scheduled for May 21.
In McHenry, Oklahoma,
a McHenry police officer was arrested last Tuesday
on charges he stole money confiscated during a drug arrest. Police discovered the money was missing during a routine audit and zeroed in on Officer Dale Hojnacki, 35. He is now a former officer, having resigned following his arrest, and he is charged with felony theft of more than $500. He was taken to the McHenry County Jail on a $15,000 bond. Silly officer! Only the state gets to take money in a drug arrest, not the state's agents.