This week, we have a grab bag of crooked law enforcement types, including a big city cop, a probation officer, a prosecutor, and a TSA agent. Let's get to it: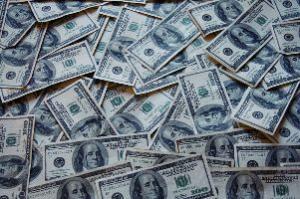 In Durham, North Carolina,
a state probation officer was arrested last Thursday
on drug trafficking charges. Todd Tronzo, 35, faces four counts of trafficking Schedule I drugs, two counts of possession with the intent to manufacture, sell or deliver Schedule I drugs, two counts of maintaining a vehicle for the sale or possession of controlled substances, and one count each of trafficking by transportation, trafficking by possession and possession of drug paraphernalia. He was being held in the Vance County jail under a $1 million bond. Police said the arrest was part of an ongoing investigation. Tronzo has been a probation officer with the Division of Community Correction since February 2007 and is now on "unapproved leave."
In North Bergen, New Jersey,
a North Bergen municipal prosecutor was arrested last Friday
on charges he was involved in a marijuana distribution network that shipped up to a thousand pounds of pot from Northern California. Marcanton Macri, 44, is charged with money laundering and financial facilitation. Macri was caught up in the investigation of two local men who were making regular trips to California's Emerald Triangle area and sending weed back to Jersey from various Northern California post offices. That pair used the services of a local assistant bank manager to help deal with their cash, and Macri is accused of facilitating that relationship. He has been suspended from his prosecutor's gig.
In New Haven, Connecticut,
a former Transportation Security Administration officer pleaded guilty Tuesday
for his role in a pain pill trafficking ring. Jonathan Best, 30, copped to a single count of conspiracy to distribute and to possess with intent to distribute oxycodone. He accepted $2,500 from a trafficker and $1,000 from an undercover law enforcement officer to allow the trafficker to pass through security at Palm Beach International Airport with thousands of pills that he believed were to be sold in Connecticut. But the trafficker was a snitch, and Best went down. He's looking at up to 20 years.
In Houston,
a former Houston police sergeant was sentenced last Thursday
to 15 years in federal prison for taking a bribe and, while in uniform, using his patrol car to escort a load of cocaine. Leslie Aikens, 47, was convicted of corruption charges last fall after getting burnt in a sting operation by the FBI and the Texas Rangers. Investigators had received a tip that Aikens was dirty, and arranged for him to escort a load of 15 pounds of cocaine coming into Houston. In return, he was to be paid $2,000. Aikens' defense argued unsuccessfully that he didn't know drugs were involved and he thought he was escorting a load of beer.