More pain pill peddling, plus a pervy DARE officer, and a Hawaii cop with a medical marijuana card who was allegedly up to more than maintaining his own health. Let's get to it: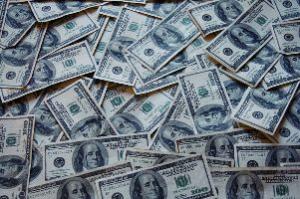 In Glasgow, West Virginia,
a Glasgow police officer was arrested last Thursday
on charges he was peddling pain pills. Donald Scott Wills, 43, went down after an informant told police he had engaged in multiple drug transactions with Wills, and that Wills had bought drugs while in uniform and while in his police cruiser. Police set up surveillance of an area home, where the informant sold 30 oxycodone tablets to Wills, who gave him $30 and said he would pay the rest of the money for the pills once he got rid of them. He was then arrested on a single count of possession of a controlled substance with the intent to distribute.
In Edwardsville, Illinois,
an Edwardsville Police DARE officer was arrested Monday
on charges he was taking surreptitious videos of women undressing at a tanning salon. Officer Michael Collins, 46, went down after a customer at the tanning salon complained she saw him videotaping her with his cell phone over a wall as she prepared for a tanning session. Police confiscated his cell phone and found videos of at least two other women. Collins is charged with felony unauthorized video recording and has been suspended with pay by the department. He's free on his own recognizance.
In Honolulu,
a Honolulu police officer was arrested Tuesday
on charges he was involved in a marijuana grow operation. Officer Michael Chu, 41, is facing federal marijuana possession, distribution, and cultivation charges. While Chu has a medical marijuana card, the feds allege that they uncovered a marijuana sales ring. They seized $12,000 in cash, about 20 pot plants, and found a pound of marijuana and several money orders in Chu's police car. The bust went down after Fedex reported a suspicious package from California that turned out to contain eight clones.Last year, the DEA intercepted a package containing 14 pounds of marijuana that was destined for the same address.
In Rogersville, Arkansas,
a Hawkins County jail guard was arrested Tuesday
on charges he was peddling pain pills. David Wayne "Big Time" Richards went down after the sheriff's office received a tip that he was involved in pill trafficking. Deputies used an informant to set up a drug buy, then pulled Richards over in a traffic stop. They seized 1,345 10-milligram Lortab pills and $650 in cash. Richards was charged with possession of Schedule III narcotics with intent to deliver and as of Tuesday evening was being held on $100,000 bond pending arraignment May 2. He was fired from his jailer position, too. Richards is a well-known figure in the community, having served as an alderman in the town of Surgoinville, but he is best known for dressing up as Santa Claus for an annual Christian motorcycle charity "Toy Run." He's looking at two to four years in prison.