The federal offensive against dispensaries in California and Colorado continues, even as more state legislatures take up medical marijuana.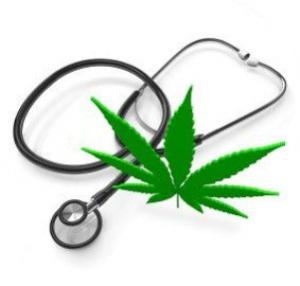 California
Last Wednesday,
the Larkspur city council approved a moratorium on dispensaries
. A 45-day moratorium passed on a 4-0 vote and could be renewed for up to a year. The city has banned dispensaries since 1997, but city staff warned that given recent state appeals court rulings, its ban could be unlawful, so it opted for the moratorium as a fall-back.
On Friday,
San Francisco Mayor Ed Lee issued a statement
in support of safe access to medical marijuana. He said he was "concerned about recent federal actions" targeting dispensaries and agreed that federal raids should not be occurring. The notoriously controversy-averse mayor was prodded to speak out by
Americans for Safe Access
, which earlier last week had mobilized a majority of the city's board of supervisors to publicly state their support.
Also on Friday,
Oaksterdam University founder Richard Lee said he will give up ownership
of his medical marijuana-related businesses. The move came days after Oaksterdam and related businesses were raided by DEA agents, as well as the IRS and US marshals. Oaksterdam University will shut down at its current location at the end of the month and will try to reopen in a smaller, more affordable location, said Dale Sky Jones, the school's executive director and prospective owner. Lee said he thought he was being investigated for tax offenses. His Blue Sky dispensary was audited in 2010, and the IRS determined that it was not eligible to deduct standard business expenses, resulting in a substantial penalty.
As of Monday,
three San Francisco dispensaries targeted by the feds were still open
despite a federal demand that they close by last Friday. The three dispensaries and their landlords were targeted for being too close to schools. Five other dispensaries in the city that were targeted earlier have shut down, but for now, at least, HopeNet, 208 Valencia, and Mission Caregivers are still in business.
On Monday,
a zero-tolerance drugged driving bill was amended
to no longer apply just to marijuana, but to any non-medical use of controlled substances. Because the bill's language says it will not apply "when the controlled substance was administered, dispensed, or prescribed by a person licensed by the state to administer, dispense, or prescribe controlled substances," medical marijuana users could still be subject to arrest since it cannot be prescribed.
As of Wednesday,
Americans for Safe Access lists five bills related to medical marijuana
that are alive in Sacramento. Check the link to see the good, the bad, and the ugly.
Colorado
On Wednesday,
11 medical marijuana groups sent a letter to US Attorney John Walsh
asking him "to respect these licensed businesses and the ailing Coloradans they assist." The letter comes a week after Walsh sent out a second round of threat letters, this time targeting 25 dispensaries.
Maryland
On Monday,
the Maryland legislature adjourned without passing any medical marijuana bills
. Both the Senate and House had passed bills that would have expanded the affirmative defense law for marijuana possession passed last year to include caregivers, but the session ended without both chambers passing the same bill. This after an earlier effort to create regulated access to medical marijuana was stifled by a veto threat from Gov. Martin O'Malley (D).
Massachusetts
On Tuesday,
a pair of medical marijuana bills got a hearing
before the Public Safety Committee. But after the hearing, the bills were "sent to study," which typically means the legislation is dead. That would open the way for voters to decide the issue for themselves in November. Backers of a ballot question on the issue need only 11,485 signatures by July 3 to make the ballot.
New Hampshire
On Tuesday,
a medical marijuana bill got a hearing
before the House Health, Human Services and Elderly Affairs Committee. The bill,
Senate Bill 409
, has already passed the Senate, but encountered familiar resistance from law enforcement officials, who doubted claims made about marijuana's medical benefits and raised concerns about crime associated with the drug. Sen. Jim Forsythe (R-Strafford) told the panel he had met with Gov. John Lynch last week and that Lynch was "looking the bill over." That could be a positive sign, given Lynch's previous threats to veto the legislation. The bill was referred to a subcommittee, which is expected to take up the bill next Tuesday.
New Jersey
Last Wednesday,
a patient filed a lawsuit against the state
over delays in starting the state's medical marijuana program. Patient Richard Caporusso alleges that Gov. Chris Christie (R) and his administration have been implementing rules for medical marijuana distribution that are "designed with the intent" to thwart the program. New Jersey's law was passed in January 2010, but no dispensaries are yet open.
New York
On Monday,
Gov. Andrew Cuomo (D) put the kibosh on medical marijuana legislation
pending in the Empire State. He said the issue should be reevaluated after more research has been conducted. "I understand the benefits. But there are also risks, and I think the risks outweigh the benefits at this point," he said, adding that there would not be time to debate any bill on the subject before the session ends in June.
Tennessee
Last Wednesday,
a medical marijuana bill died in the state legislature
. Sponsor Rep. Jeanne Richardson (D-Memphis) withdrew the Safe Access to Medical Cannabis Act (
Senate Bill 251/House Bill 294
) after a hearing in the House Health and Human Resources Committee. She said she will bring it back after the fall election campaign. The bill had surprisingly passed a Republican-led subcommittee earlier in the month, allowing the hearing to take place.