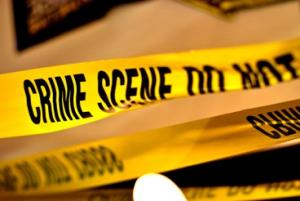 Two more people died last week in drug-related law enforcement actions, one in Colorado and one in Kentucky. The two men, an as yet unnamed Denver man and 46-year-old Brice Horne of Harned, Kentucky, become
the 20th and 21st persons to die in US domestic drug law enforcement operations so far this year
.
In the Colorado case,
police told the Denver Post
that a 35-year-old man was pulled over in an April 1traffic stop and then struggled with police before collapsing and dying.
He died after a "brief use of force" that was "very minor," Denver Police spokeswoman Raquel Lopez said. Force was used after the man became combative and tried to assault the officer, she said. He was then handcuffed and placed in the back of a patrol car, and shortly thereafter showed signs of "what appeared to be medical distress," she added.
The Office of the Medical Examiner reported that the man had "a large quantity of suspected narcotic" in his stomach.
"It appears one or more of the balloons burst or opened, releasing the content into the victim's system," Denver police said in a statement.
Denver police and the Denver District Attorney's Office are investigating.
In the Kentucky case,
Kentucky State Police told media
a Breckenridge County sheriff's deputy and a state police Drug Enforcement Special Investigations Task Force officer went to a Frankfort apartment last Tuesday morning to bust a methamphetamine lab.
Horne fled from the apartment and fled inside a nearby mobile home. The deputy didn't enter the mobile home, but the state agent did. Shots were fired and Horne was killed.
On Wednesday,
police said
the shooter was state police Detective Scott McMichael. They also said Horne confronted McMichael, threatened to kill himself, and fired his weapon before McMichael shot and killed him.
McMichael is on administrative leave pending an investigation.