Nine more dirty cops this week. Of four incidents, two were on the border. Let's get to it: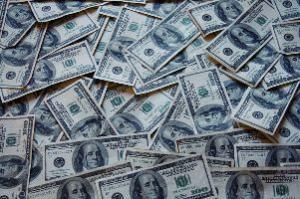 In Romulus, Michigan,
the former Romulus police chief and five other former officers were arrested Monday
on charges they stole thousands of dollars from the department's drug forfeiture accounts. Former Chief Mike St. Andre, his wife, and the five former officers had been under investigation in a probe stretching back three years. St. Andre's homes in Romulus and Garden City were raided earlier this year, and the chief resigned just two weeks ago. No word yet on the formal charges, but the chief and his wife are now free on bond.
In Tucson, Arizona,
a US Customs and Border Protection officer was indicted Monday
on charges he knowingly let 547 kilograms of marijuana pass through his inspection lane at the Douglas crossing. Officer Luis Carlos Vasquez, 32, was charged along with five other people with conspiracy to possess with intent to distribute marijuana, possession with intent to distribute marijuana, conspiracy to import marijuana and importation of marijuana. Vasquez is out on a $100,000 personal appearance bond. He is looking at up to 40 years on each count, with a mandatory minimum of five years. The bust was conducted by an FBI border corruption task force, with help from the ICE Office of Professional Responsibility and the Douglas Police.
In Brownsville, Texas,
a former federal probation officer was sentenced Monday
to 14 years in prison after copping to drug trafficking and bribery charges. Armando Mora had worked as a probation officer in Rio Grande City and admitted accepting bribes from members of a drug trafficking organization in exchange for sensitive, confidential information from government records. The cartels used that information to do background checks on people they were thinking about hiring as drivers.
In Boston,
a former Massachusetts jail guard was sentenced Tuesday
to 2 ½ years in prison for his role in a plot to smuggle heroin to inmates at a middle-security prison near Boston. Ronald McGinn Jr., 40, had sent text messages to an undercover FBI agent about the amounts he would smuggle and fees he would charge and was arrested in April while in possession of 29 grams of heroin. McGinn went down after another jail guard snitched him out.