Even as a trio of proposed California marijuana legalization initiatives are getting underway in an effort to make the November 2012 ballot, a poll released last Thursday suggests they could face an uphill battle. The Public Policy Institute of California poll had 51% opposing pot legalization, with 46% in favor.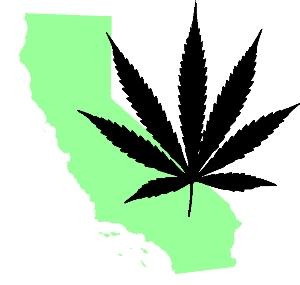 In the survey, only the San Francisco region favored legalization, while a majority of Southern California and Central Valley residents opposed it. Not surprisingly, liberals and Democrats were more supportive of legalization than conservatives and Republicans.
In 2010, when Proposition 19 was on the ballot, it led in polls throughout the run-up to the election, sometimes achieving more than 50% approval, before the poll numbers tightened and then reversed in the final weeks of the campaign. Prop 19 lost with 46% of the vote, the same number the generic marijuana legalization question is garnering now.
The common wisdom among initiative and referendum experts is that an initiative should be polling at 60% favorable or above at the beginning of the campaign because support will inevitably drop as Election Day draws near, more people start paying more attention, undecideds are forced to decide, and opponents start attacking.
The man behind Prop 19, Oaksterdam medical marijuana entrepreneur Richard Lee, said earlier this month that his group's effort to return to the ballot in 2012 is
"pretty much dead, the funders didn't come through."
The funders haven't been coming through for the other proposed initiatives, either, according to the California Secretary of State's office. It reports no significant donations so far for Lee's
Coalition for Cannabis Policy Reform
, the
Repeal Cannabis Prohibition Act of 2012 initiative
sponsored by a pair of North Bay attorneys and Northern California activists, the
Regulate Marijuana Like Wine initiative
championed by Libertarian and marijuana activist Steve Kubby and retired Judge Jim Gray, and the (reduce)
Marijuana Penalties Act of 2012 initiative
, being pushed by long-time Southern California political operative Bill Zimmerman.
If any of these proposed initiatives are going to attract the serious funding necessary to gather signatures to make the ballot and then pay for an ad campaign as the election draws near, there is going to have to be some evidence of a shift in these numbers. And it will have to happen soon, as the cost of gathering the substantial number of signatures needed to get an initiative to the ballot in California escalates as the time remaining to do so counts down.