A major pain pill bust takes down a trio of TSA agents and a pair of cops, adirty Chicago cop goes to prison, a crooked small-town New York officer faces the same fate, a Florida cop facing trial for peddling meth has gone on the lam, and four suburban Chicago cops are being sued. Let's get to it: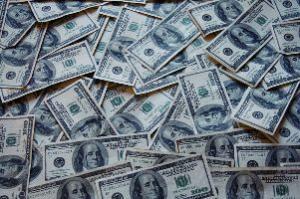 In Stamford, Connecticut,
three Transportation Security Administration officers and two police officers were arrested Tuesday
in a series of DEA-led busts that stretched from Stamford to West Palm Beach, Florida. Altogether, "Operation Blue Coast" rolled up 20 people for participating in a ring that sent tens of thousands of oxycodone tablets from the Sunshine State to the northeast. It all unraveled after an April bust of a courier in Stamford who told the DEA he was regularly shuttling thousands of pills at a time, sometimes driving, sometimes flying out of Palm Beach International Airport in West Palm Beach. The TSA officers arrested included Christopher Allen, 45, and John Best, 30, TSA who were based at the Palm Beach International Airport; and Brigitte Jones, 48, a based at Westchester County Airport in New York. They are accused of taking at least $20,000 in payments from the courier to allow him to pass unmolested. Also going down in the busts was Florida State Trooper Justin Kolves, 28, who took payments to allow free passage on Central Florida highways, and Michael Brady, 36, a Westchester County police officer, who allegedly took cash to allow drug profits through the airport without detection. All 20 of those arrested on oxycodone trafficking, conspiracy, and associated charges face up to 20 years in prison.
In Chicago,
a former Chicago police officer was sentenced September 7
to 12 years in prison for being part of a group of cops in the department's elite Special Operations Section who carried out armed robberies, home invasions, and other crimes across the city. Jerome Finnigan, 48, has already served four years in prison, so he should be a free man again in six or seven years. Finnigan was considered the ringleader in a group of officers who targeted mostly drug dealers for robberies to seize drugs and cash, which the cops then pocketed. The SOS scandal, as it is known in Chicago, has already cost the city more than $2 million in settlements of civil rights lawsuits from people victimized by the rogue cops, and many cases are still pending. Seven other SOS members have already pleaded guilty to state charges, but Finnigan and three others were indicted on federal charges in April. He pleaded guilty to conspiring to murder another officer prepared to testify against him and to tax charges related to the money he stole.
In Poughkeepsie, New York,
a former Poughkeepsie police officer pleaded guilty last Friday
to providing information about drug investigations to drug dealers in exchange for cocaine for his personal use. David Palazzolo, 47, a 20-year-veteran, pleaded guilty to three felony counts and is looking at between three and 10 years in prison when he is sentenced in December. Palazzolo admitted using the town police computer system on at least four occasions to keep a drug dealer apprised of investigations and to warn him about the times and locations of drug surveillance operations carried out by town narcotics officers. He is free on $100,000 bail pending sentencing.
In Joliet, Illinois,
four Joliet police officers were named as defendants in a civil rights lawsuit
filed by a local man who alleges they falsely arrested and imprisoned him in a drug arrest last year. Patrick Moore's lawsuit claims that Officer Tom Banas made a crack cocaine deal with another man whom Moore accompanied. The videotaped drug deal went down inside a vehicle, while Moore remained standing outside the car, but officers arrested and charged him with delivering crack cocaine anyway, and he spent five months in jail awaiting trial before prosecutors dropped the charges. In addition to Officer Banas, the suit names Sgt. Patrick Cardwell, and Officers Alan Vertin and John Wilson, and alleges they falsified written police reports to bolster their false account of the arrest and hide their misconduct. The suit asks for $5 million in compensation.
In Miami,
a Boynton Beach police officer has gone on the lam
days before he was scheduled to go on trial for selling more than 500 grams of methamphetamine. Officer David Brito boarded a flight from Miami to Brazil on August 24, the same day he removed his ankle monitor and broke his 11:00pm curfew. Britto was Boynton Beach's "Officer of the Year" in 2010, but faced life in prison if convicted on the meth charges. He was scheduled to go to trial this week.