An NYPD undercover narcotics officer shot and killed a man who attempted to intervene during a street drug arrest Tuesday afternoon. John Collado, Sr., 43, becomes the 35th person to be killed in US domestic drug law enforcement operations so far this year, and the third in the past week.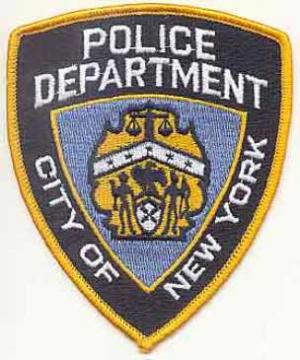 According to police
, the unidentified narc was trying to arrest a 23-year-old man selling drugs near the intersection of Post Avenue and Dyckman Street, when Collado intervened, putting the officer in a choke hold before the officer fired once, striking Collado in the abdomen. He died in a local hospital hours later.
In
another report
, police said the officer was breaking up a drug deal between Collado and the young man. "As the officer tried to arrest one of the suspects... the other suspect put the officer in a chokehold," that report said.
But Collado's son, John Collado, Jr., told New York City media outlets that his father was not involved in a drug deal. Instead, said Collado, Jr., he and his father were just walking by when they saw someone they knew being assaulted by an unidentified person.
"My dad's not a moron," he said. "If he would have identified himself as a cop, my dad would have stopped. He got shot in the stomach, trying to stop an unidentified cop in a scuffle with a civilian, a kid I grew up with, my dad's neighbor. He went to break it up, the cops shot him in the stomach, and he's in trauma," he said Tuesday. "They won't let me know anything that's going on."
NYPD said that the officer identified himself.