Editor's Note: This year, Drug War Chronicle is trying to track every death directly attributable to domestic drug law enforcement during the year. We can use your help. If you come across a news account of a killing related to drug law enforcement, please send us an email at [email protected].]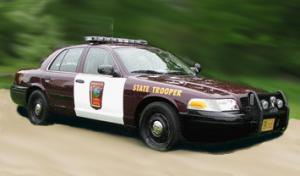 A Minnesota woman was shot and killed by a state trooper Saturday as she dragged him with her vehicle while attempting to flee a traffic stop that would have resulted in a drug bust. The woman, Debra Doree, 48, becomes
the 34th person to be killed in domestic drug law enforcement operations so far this year
.
According to the State Patrol
, the incident began as a routine traffic stop on I-94 Saturday afternoon when the unnamed trooper pulled Doree over for an "equipment violation." The trooper noticed a large amount of "a white crystalline substance" during their interaction and was investigating when Doree jumped back into her vehicle and tried to flee. The trooper's arm got tangled in the steering wheel as she drove off, and she dragged the trooper approximately 30 yards before he was able to unholster his weapon and shoot her. The trooper received minor injuries.
The white substance was later confirmed to be "a very substantial amount of narcotics," said State Patrol spokesman Lt. Eric Roeske. It is not clear what the substance was.
Doree had no criminal record in Minnesota, but her husband, Scott Doree, 53, has numerous convictions, including several for possession of methamphetamine and marijuana.
The unnamed trooper has been put on paid leave pending an investigation of the incident by the state Bureau of Criminal Apprehension, which is charged with investigating officer-involved killings in the state.