[Editor's Note: This year, Drug War Chronicle is trying to track every death directly attributable to domestic drug law enforcement during the year. We can use your help. If you come across a news account of a killing related to drug law enforcement, please send us an email at [email protected].]

[Editor's Note: After we published this article, we were contacted by a woman identifying herself as the sister of the victim. See her comments at the end of the article.]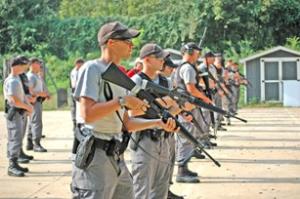 A Jeffersonville, Kentucky, man was shot and killed in his home by undercover police during a drug raid Thursday. Terry Pruitt, 45, becomes
the 33rd person to be killed in US domestic drug law enforcement operations so far this year
.
According to police
, members of the Buffalo Trace Narcotics Task Force were conducting a drug bust in the home when Pruitt pulled a gun and a member of the unit shot and killed him. In
another version of events
, police said Pruitt shot at an officer before the officer returned fire.
But a Kentucky State Police spokesman told
WKYT-TV
only that Pruitt had pointed a weapon at police. "The individual inside the residence took an offensive posture and pointed a gun at one of the officers and then the officer reciprocated," said Trooper Endre Samu. Samu said that Pruitt had been hiding under a bed, then got up and threatened one of the undercover agents.
The raid took place shortly before 5:00pm. There is no indication whether officers had announced their presence or if the raid was a "no-knock" raid.
Pruitt's girlfriend, Laura Johnson, 52, who lived in the house with him was detained at the scene and later charged with an unspecified drug trafficking offense. She was being held at the Montgomery County Jail.
Neighbor Angela Martin said she was "in shock" over the killing. "I'm still kind of in shock over it because he didn't seem like the type to be involved in that. He was a great neighbor. He came over and mowed my grass when my mower was down. He was real friendly, real clean-cut guy, real neighborly," Martin said. "It's a horrible story that ended bad, and I just hate seeing something like this happen. That's somebody's son, somebody's father, somebody's grandson, you know, and it's just a horrible way for him to go out," said Martin.
The killing will be investigated by the Kentucky State Police.
In an email to Drug War Chronicle, a woman describing herself as Pruitt's sister, Barbara Seebach questioned the police version of events."His girlfriend says he was in bed asleep, and I believe her," she wrote. "I know he wouldn't fit under the bed, and if he was raising up from the side, why couldn't they have grabbed him before he got up? It doesn't make any sense, and I think someone needs to sit down with the family and tell the truth."
In a second email, Seebach described what led to the bust. "I know that Laura was charged with trafficking four pills," she wrote. "She sold four pills to someone she thought was a friend, and the next thing you know the cops were at her door. So, is that a set-up, or what?"