Chicago could be about to decriminalize the possession of small amounts of marijuana. Alderman Daniel Solis will introduce a proposal at this week's city council meeting to make possession of up to 10 grams a $200 ticket, with up to 10 hours of community service.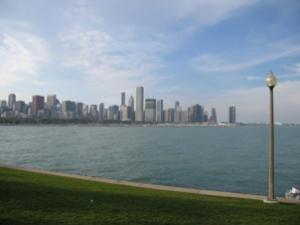 Solis and other supportive aldermen joined Cook County Commissioner John Fritchey at a
press conference last week
to drum up support for their proposal. County commissioners have already decriminalized small-time pot possession in unincorporated areas of the county.
Marijuana possession is currently a Class B misdemeanor in the city, with punishments ranging up to six months in jail and a $1,500 fine. Chicago police arrest about 23,000 people a year for simple possession.
"It is not time to act tough on crime, it is time to be smart on crime. We need our resources spent somewhere else," Fritchey said, adding that the arrests and prosecutions eat up valuable law enforcement time and money.
Alderman Walter Burnett noted that minorities make up the vast number of those arrested for pot possession, and those arrests remain on their records even if the charges are dropped. He also noted that he had seen open marijuana use at rock concerts with no one getting arrested.
"I had the opportunity to go to Lollapalooza, Pitchfork, and I think I got contact high being at all those events," Burnett said. "Police there, everything. It wasn't predominantly African American, and guess what? No one got arrested at those events. If that was an African American event, the jails would probably be filled up. I think it's almost a discrimination issue."
Chicago Police Superintendant Garry McCarthy has talked about decriminalization as a means of keeping his officers on the street rather than tied up processing pot smokers, and Solis said he believes members of Mayor Rahm Emanuel's administration "think it makes sense" although "they haven't given us any strong indication they would support it." Still, said Solis, "Enough is enough."