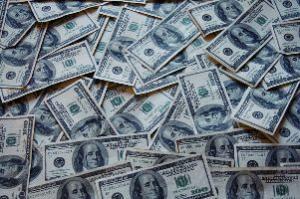 A quiet week on the corrupt cops front this week, with only two reports. But one of them raises interesting questions: Why does a drug task force commander who steals from suspects and tries to cover up his crimes only get probation, when the suspects if convicted may get prison? Let's get to it:
In Williamsport, Pennsylvania,
a Williamsport police officer was sentenced October 12
to 18 months probation for abusing his power as head of a local drug task force and profiting from items seized from drug suspects. Thomas Ungard, Jr., the former coordinator of the Lycoming County Drug Task Force was convicted of tampering with public records and obstructing justice in the five-year-old case. The judge in the case has suspended the imposition of sentence while Ungard appeals his conviction. He was convicted in part thanks to the testimony of another Williamsport police officer and task force member, Dustin Kreitz. Kreitz had also been charged in the scandal, but pleaded no contest earlier this year to a theft charge in exchange for his testimony against Ungard. But now, Kreitz has withdrawn his plea and is set for trial early next year.
In Wetumka, Alabama,
an Alabama Department of Corrections jail guard was arrested October 16
on charges he smuggled contraband including drugs and cell phones into the Staton Correctional Facility in Elmore. Guard Leonard Purter has since resigned, and at last report, he was residing at the Elmore County Jail. It's unclear what the formal charges are, and local officials said an investigation is continuing.