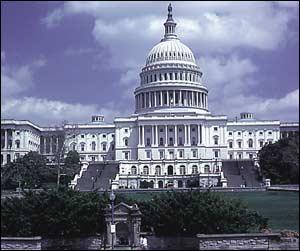 Sen. Jim Webb (D-VA) has reintroduced the
National Criminal Justice Commission Act
, legisation to "create a blue-ribbon commission to look at every aspect of our criminal justice system with an eye toward reshaping the criminal justice system from top to bottom." The NCJCA, S. 306 in the current Congress, had broad and bipartisan support and passed the House of Representatives in 2010, but did not make the Senate calendar before the end of the year.
Please use our web form to urge your US Representative and your two US Senators to pass S. 306 so the commission can get started! Please follow-up by calling their offices too -- if you don't know their numbers (or aren't sure who they are), you can reach them by calling the Congressional Switchboard at (202) 224-3121. And please use our tell-a-friend form to spread the word.
The need for S. 306 is urgent. As Sen. Webb's web site notes:
With 5% of the world's population, our country now houses 25% of the world's reported prisoners.
The number of incarcerated drug offenders has soared 1200% since 1980.
Four times as many mentally ill people are in prisons than in mental health hospitals.
Approximately 1 million gang members reside in the US, many of them foreign-based, and Mexican cartels operate in 230+ communities across the country.
Post-incarceration re-entry programs are haphazard and often nonexistent, undermining public safety and making it extremely difficult for ex-offenders to become full, contributing members of society.
Every day that passes without criminal justice reform is a day that thousands of people who don't need to be in prison, who may have never deserved to go there, continue to languish needlessly behind bars, separated from their friends and families who want them back. Thank you for taking action.