A bill that would allow federal prosecutors to charge people in the US with Controlled Substances Act violations for planning activities outside the US that violate US drug laws -- even if those acts are legal in the country where they take place -- has passed the House Judiciary Committee. The committee approved the measure, HR 313, the Drug Trafficking Safe Harbor Elimination Act, on a 20-7 vote last Thursday.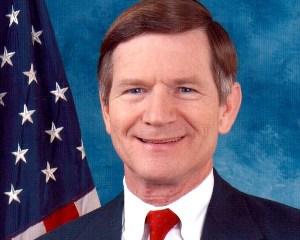 The bill is the brainchild of committee chair Rep. Lamar Smith (R-TX), who said in a
statement
that it was designed to close a "loophole" in US drug laws. "Drug traffickers are currently allowed to conspire with impunity in the United States and evade criminal prosecution when their goal is to traffic drugs outside of the United States," he said.
He cited the case of a cocaine trafficking conspiracy involving drugs shipped from Venezuela to Europe in which some meetings took place in Miami. The 11th US Circuit Court of Appeals overturned convictions in the case, reasoning that if there was no intent to traffic drugs in the US, there was no violation of US law.
"This bill tells drug traffickers not to plot their illegal activities in the US, and if they do, they will be brought to justice," said Smith. "The United States should not provide a safe haven for the world's drug traffickers to plot their international trafficking operations."
But, as Bill Piper of the
Drug Policy Alliance
noted, the bill is written so broadly that it could criminalize any violation of US drug laws if that violation is planned in the US. For instance, heroin maintenance therapy is illegal under US drug laws. As the law is written, a US health care professional who made plans to work with colleagues doing heroin maintenance in a country where it is legal could potentially face prosecution.
"Under this bill, if a young couple plans a wedding in Amsterdam, and as part of the wedding, they plan to buy the bridal party some marijuana, they would be subject to prosecution, Piper told the
Huffington Post
. "The strange thing is that the purchase of and smoking the marijuana while you're there wouldn't be illegal. But this law would make planning the wedding from the US a federal crime."
While the bill has passed the Judiciary Committee, it still must pass the House Energy and Commerce Committee, where it is currently bottled up in the Subcommittee on Health, before it can go to a House floor vote.