Signaling an intensification of federal government targeting of medical marijuana providers, the four US Attorneys in California last Friday announced a campaign of "coordinated enforcement actions targeting the illegal operations of the commercial marijuana industry in California." The announcement came at a Sacramento news conference.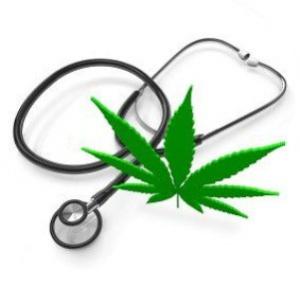 The federal prosecutors said their enforcement actions would rely on pursuing civil forfeiture lawsuits against properties where dispensaries are located, sending threatening letters to dispensary landlords, and criminal prosecutions. The prosecutors said recent dispensary busts in Fresno, Los Angeles, Sacramento and San Diego were part of the enforcement campaign.
The feds said that enforcement actions would vary across regions of the state and that they would be working with federal law enforcement and local officials to crack down. The Department of Justice in Washington made clear that this was not an instance of prosecutors going off the reservation.
"The actions taken today in California by our US Attorneys and their law enforcement partners are consistent with the Department's commitment to enforcing existing federal laws, including the Controlled Substances Act (CSA), in all states," said Deputy Attorney General James Cole. "The department has maintained that we will not focus our investigative and prosecutorial resources on individual patients with serious illnesses like cancer or their immediate caregivers. However, US Attorneys continue to have the authority to prosecute significant violations of the CSA, and related federal laws."
Medical marijuana supporters were quick to charge the Obama administration with waging a renewed war on them and reneging on its promises to not interfere in states where medical marijuana is legal.
"Aggressive tactics like these are a completely inappropriate use of prosecutorial discretion by the Obama administration," said Joe Elford, chief counsel with
Americans for Safe Access
(ASA), the country's largest medical marijuana advocacy group. "President Obama must answer for his contradictory policy on medical marijuana." On the campaign trail and in the White House, President Obama pledged that he was "not going to be using Justice Department resources to try to circumvent state [medical marijuana] laws."
"It is unconscionable that the federal government would override local and state laws to enforce its will over the will of the people," said ASA spokesperson Kris Hermes. "States must be allowed to enforce their own laws without harmful interference from the Obama administration."
"The Obama administration's latest moves strongly suggest that their medical marijuana policies are now being driven by overzealous prosecutors and the anti-marijuana ideologues who dominated policymaking in past administrations," said Ethan Nadelmann, executive director of the
Drug Policy Alliance
. "Barack Obama is betraying promises made when he ran for president and turning his back on the sensible policies announced during his first year in office. Instead of encouraging state and local authorities to regulate medical marijuana distribution in the interests of public safety and health, his administration seems determined to recriminalize as much as possible. It all adds up to bad policy, bad politics and bad faith."
Large medical marijuana dispensary operations are not health care providers but criminal organizations hiding behind patients, the prosecutors claimed Friday.
"Large commercial operations cloak their moneymaking activities in the guise of helping sick people when in fact they are helping themselves," said Benjamin Wagner, US Attorney for the Eastern District of California. "Our interest is in enforcing federal criminal law, not prosecuting seriously sick people and those who are caring for them. We are making these announcements together today so that the message is absolutely clear that commercial marijuana operations are illegal under federal law, and that we will enforce federal law."
"The California marijuana industry is not about providing medicine to the sick," claimed Laura Duffy, US Attorney for the Southern District of California. "It's a pervasive for-profit industry that violates federal law. In addition to damaging our environment, this industry is creating significant negative consequences, in California and throughout the nation. As the number one marijuana producing state in the country, California is exporting not just marijuana but all the serious repercussions that come with it, including significant public safety issues and perhaps irreparable harm to our youth."
The prosecutors said they had sent out "dozens" of threat letters to dispensary and grow-op landlords in the past few days. In the Southern and Eastern districts, they targeted building owners, while in the Central district they sent letters to landlords "in selected cities where officials have requested federal assistance." In the Northern district, they targeted their threat letters to landlords of dispensaries within 1,000 feet of schools or parks, but warned "we will almost certainly be taking action against others."
The prosecutors also said they had already filed seven civil forfeiture complaints against properties where landlords allow dispensaries to operate. One complaint alleged that an Orange County strip mall had eight dispensaries and that recalcitrant city officials had spent hundreds of thousands of dollars trying to shut them down.
One letter targeted the landlord for the Marin Alliance for Medical Marijuana (MAMM) in Fairfax, which has been operating with the support of the city and without complaint since 1996. In a letter to MAMM's landlord, the US Attorney for Northern California warned that the dispensary was operating within a "prohibited distance of a park." The letter threatened MAMM's landlord with up to 40 years in federal prison, seizure of his property, and forfeiture of all rental proceeds for the last 15 years if he doesn't evict MAMM.
Similar letters have gone out to other dispensary landlords warning them of pending federal action because their tenants are too close to schools. The dispensaries are operating in accord with California law, which treats them like liquor stores and bars them from operating within 600 feet of a school, but federal law imposes additional penalties for the distribution of controlled substances with 1,000 feet of schools, playgrounds, and public parks.
"This is nuts," said Greg Anton, attorney for the Marin Alliance and its director, Lynnette Shaw. "There's a dispensary near where I live that sells guns, narcotics, alcohol and tobacco and it's full of children. It's called Walmart, and it's safe. So is Lynnette's place. She's proven that over 15 years."
"This is an outrageous abuse of law enforcement resources for the DOJ to use property forfeiture to enforce meddlesome, nanny-state regulations," said
California NORML
director Dale Gieringer. "The federal government has no business dictating local zoning decisions. No one has any problems with the Marin Alliance except the bureaucrats in Washington."
The DEA is also along for the ride. "The DEA and our partners are committed to attacking large-scale drug trafficking organizations, including those that attempt to use state or local law to shield their illicit activities from federal law enforcement and prosecution," said DEA Administrator Michele Leonhart. "Congress has determined that marijuana is a dangerous drug and that its distribution and sale is a serious crime. It also provides a significant source of revenue for violent gangs and drug organizations. The DEA will not look the other way while these criminal organizations conduct their illicit schemes under the false pretense of legitimate business."
And so is the IRS. "IRS Criminal Investigation is proud to work with our law enforcement partners and lend its financial expertise to this effort," said IRS chief of criminal enforcement Victor Song. "We will continue to use the federal asset forfeiture laws to take the profits from criminal enterprises."
Friday's announcement of a federal crackdown is just the latest in a series of moves against medical marijuana providers by the Obama administration. The Department of the Treasury has been busily scaring banks into shutting down the accounts of providers in California and Colorado, the Department of Justice is aggressively prosecuting dispensary operators in Montana and elsewhere, and the IRS is attempting to drive dispensaries out of business by denying them standard business expense deductions -- Oakland's Harborside Health center was just this week hit with a $2.5 million tax bill after the IRS disallowed its standard business deductions.
Meanwhile, the administration has continued to block federal approval of medical marijuana, with the DEA recently rejecting a nine-year-old petition to reschedule pot, saying it would only accept large-scale, controlled FDA trials. But at the same time, the DEA has acted to block such trials by refusing to allow a private production facility to supply marijuana for medical research. The only existing source for marijuana for research purposes is the National Institutes on Drug Abuse, but it recently blocked a request for marijuana to study its effects on Post-Traumatic Stress Disorder, saying it has no intention of allowing studies that would develop marijuana for medicinal purposes.
"How can the Obama administration say that it's fine for sick people to use this proven medicine, and yet tell them they can't have any legal place to get it?" asked Rob Kampia, executive director of the
Marijuana Policy Project
. "Medical marijuana isn't going away. Over 70% of Americans support making medical marijuana legal, and 16 states allow it."
But not the federal government. Not under George Bush and, it is increasingly clear, not under Barack Obama. With Obama facing no challengers in the Democratic primary and with reform-friendly Republicans unlikely to win the Republican nomination, it appears that medical marijuana is going to be condemned to wander through the political wilderness for the foreseeable future.
The question now becomes whether any sort of response can stem the federal onslaught, and just what that response might be. Or does the dispensary scene just wither away and die?