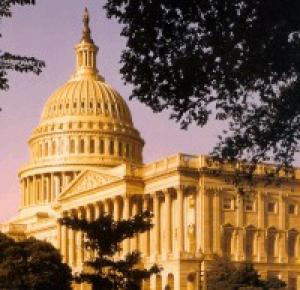 Today is the National Call-In Day to pass a very important bill, Sen. Jim Webb's National Criminal Justice Commission Act. Read more about the NCJCA
here
.
Last year the Act passed the House of Representatives with strong bipartisan support, but despite having similar support in the Senate did not make the calendar.
Please call the US Senate leadership today (or on the first possible business day when you see this) and ask them to prioritize and pass the National Criminal Justice Commission Act, S. 306:
US Senate Majority Leader Harry Reid (D-NV), 202-224-3542
US Senate Minority Leader Mitch McConnell (R-KY), 202-224-3135
When you are done, please use our web site to email your own US Representative and your two US Senators in support of the National Criminal Justice Commission Act. You can also use our web site to look up who your members of Congress are and their phone numbers. Please forward this email to spread the word too.

Following are some taking points to assist you with your call:
I am calling to ask the senator to support immediate Senate passage of S. 306, the National Criminal Justice Commission Act.
The proposed commission would review the criminal justice system, identify programs and policies that promote public safety, and urge but not mandate reform of policies and practices that aren't working.
One policy that needs review is mandatory minimum sentencing. Thousands of offenders receive lengthy mandatory terms. These sentences have filled prisons across the country well beyond capacity.
The current incarceration rate comes at a high cost to taxpayers, families and communities.
Passage of S. 306 will lead to a more effective and just system. Please pass the bill.
Thank you for supporting this important effort -- send us an email to let us know you took action and how it went!