A coalition of Colorado and national drug reform groups Friday filed eight initiatives designed to amend the state constitution to legalize marijuana. It was the opening move in an effort to put the question to Colorado voters on the November 2012 ballot.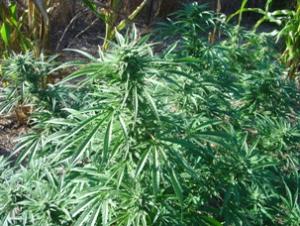 The groups lining up behind the initiatives are
SAFER
,
Sensible Colorado
, the
Drug Policy Alliance
,
Law Enforcement Against Prohibition
, the
Marijuana Policy Project
,
NORML
, and
Students for Sensible Drug Policy
, as well as prominent Colorado marijuana attorneys and members of the state's thriving medical marijuana industry.
While the initiatives vary slightly from one another -- part of a bid by organizers to ensure they come up with the best language and pass the scrutiny of state election officials -- they all have as their core the legalization of the possession of up to an ounce by adults over 21, the legalization of the growing of up to six plants and possession of their yield, and the creation of a system of regulated commercial marijuana production and sales. (See the draft language for the base initiative
here
.)
The initiatives do not allow for public consumption. Nor do they protect "stoned driving" or protect workers from being fired by employers who object to their marijuana use.
"This is basically eight variations on a single initiative," said SAFER's Mason Tvert. "One version has industrial hemp, one doesn't. One version has specific language dealing with Colorado tax law, one doesn't. But otherwise, there is virtually no difference."
The initiatives now head to the state's Title Setting Review Board, which will determine whether they meet the state constitution's single-subject requirement and come up with titles for the initiatives. The initiatives could be revised based on issues and concerns that might arise during review with board staff, Tvert said.
"We want the best possible ballot title," he said. "They will create a draft title, and then we will be able to submit what we think, then there is a hearing to determine what the title should be. This is the very beginning of a long process. If one or two get shot down, we still have other possibilities. If one gets a ballot title we don't like, we still have the ability to re-file something else."
"We starting drafting this back in January," said Sensible Colorado's Brian Vicente. "We've seen a historic and unprecedented coalition of every major drug policy reform group involved in the drafting. I'm not aware of anything like that before. And SAFER and Sensible Colorado have been active in reforming marijuana laws full-time since 2004 and 2005, respectively. We have a giant network of collaborators on the ground."
But not everybody is happy. In an ominous harkening back to last November's election, a "Stoners against Prop. 19"-style opposition has already emerged. The Boulder-based
Cannabis Therapy Institute
(CTI), which is working on its own
Relegalize 2012 initiative
, came out swinging in a
press release
last Friday. Calling the coalition behind the initiatives "a conservative faction of national and local drug policy reform groups," the institute's Lauro Kriho said their initiatives would "attempt to undermine" advances by the marijuana movement in the state.
She criticized the initiatives on a variety of grounds, saying they did not provide protection to workers, tenants, or marijuana users who drive. She said the initiatives "appeal to law enforcement" and criticized versions that included a 15% excise tax. She also complained that the initiatives had been filed without broader feedback.
"I'm not sure why they did this without telling anybody," said Kriho. "Even the legislature gave us more notice to comment on their proposed legislation than they did. It really shows their bad faith."
But both Tvert and Vicente said that Kriho had been sent a draft of the base initiative a week before they filed it. A copy of the draft is available on the CTI web site.
"This opposition from within the movement is certainly frustrating, and we don't want to see the movement fractured," said Tvert. "We hope that anyone who supports ending marijuana prohibition will be comfortable with this initiative and be part of this broad coalition moving forward. We've reached out extensively to various groups in the community, including marijuana business leaders and organizations, and including CTI."
It's difficult to tell how much support Kriho and her critique have in Colorado's marijuana community, but Vicente seemed more bemused than concerned about it.
"I think the Colorado marijuana community is generally quite united," he said. "Most people are very supportive of this effort. We made an incredible outreach to different communities and solicited comments from grassroots activists, lawyers, and elected officials, and did our best to incorporate their concerns in the draft language. We're still requesting suggestions and we could still change the language," he said.
In the meantime, organizers are preparing for a signature gathering drive to begin toward the end of June. They will have six months to gather 85,000 valid voter signatures, and they say their goal is to hand in 130,000 or more.
And they are beginning to look for money. "We're certainly hoping to raise money, but we haven't pursued significant funding until we have an initiative in place," said Tvert. "We haven't received any significant money, but we haven't been soliciting it yet, either."
Still, the SAFER/Sensible Colorado initiative effort appears to have enough support to make it onto the ballot in 2012. Other initiative efforts, such as CTI's, can also try to make the ballot. It looks like it's going to be an interesting next 18 months in Colorado pot politics.