There will be no medical marijuana dispensary legislation coming out of Olympia this year. State Sen. Jeanne Kohl-Welles (D-Seattle), the chief legislative backer of the effort, announced Tuesday that she was giving up for this session and called it the greatest disappointment of her career at the state house.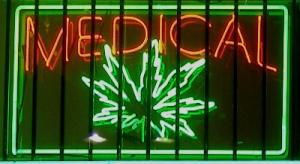 Earlier this year, Kohl-Welles successfully shepherded a dispensary and patient registry bill through the legislature, only to see it gutted by Gov. Chris Gregoire's (D) veto pen. Gregoire vetoed dispensary and patient registry provisions in the bill after federal prosecutors in the state warned that state employees involved in registering or licensing dispensaries could face federal prosecution.
The legislature does not have time to pass a compromise bill before the session ends Wednesday, Kohl-Welles told the
Associated Press
. She said she regretted not being able to get even limited regulation of dispensaries.
"By far, this represents the greatest disappointment of my legislative career," Kohl-Welles said.
After Gov. Gregoire vetoed most of her first bill, Kohl-Welles made two efforts to allow counties and municipalities to regulate dispensaries, but neither made it out of committee. That also means there will be no state-wide patient registry, a move designed to protect patients from arrest.
And it leaves dispensaries in a legal limbo. More than 100 operate across the state, but they are not explicitly approved under state law. Federal authorities have raided at least seven of them in the Spokane area, leaving patients to fend for themselves in the black market if they are too ill to grow their own.