A coalition of medical marijuana and drug reform groups filed suit in federal court in Washington, DC, Monday in a bid to force the government to act on a rescheduling petition that has languished at the DEA for nearly nine years. The lawsuit asks that the government respond to the petition within 60 days.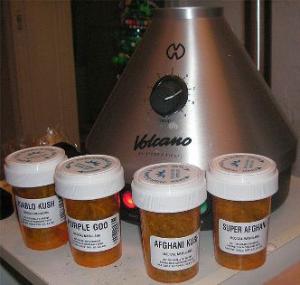 The petition argues that marijuana has accepted medical use and should thus be removed from Schedule I of the Controlled Substances Act. Sixteen states and the District of Columbia currently allow for the medicinal use of marijuana, and an ever-increasing mountain of evidence has shown marijuana to be effective in treating a number of diseases and conditions.
The groups filing the lawsuit include the Coalition for Rescheduling Cannabis (CRC),
Americans for Safe Access
(ASA),
Patients Out of Time
,
NORML
, and
California NORML
. Also included are medical marijuana patients William Britt, Kathy Jordan, Michael Krawitz, and Rick Steeb.
"The federal government's strategy has been delay, delay, delay," said Joe Elford, chief counsel of ASA and lead counsel on the writ. "It is far past time for the government to answer our rescheduling petition, but unfortunately we've been forced to go to court in order to get resolution."
"Adhering to outdated public policy that ignores science has created a war zone for doctors and their patients who are seeking use cannabis therapeutics," said ASA director Steph Sherer.
"It is unacceptable for seriously ill Americans to wait a decade for their government to even respond to their petition for legal access to medicine to relieve their pain and suffering," said California NORML director Dale Gieringer. "The government's unreasonable delay seriously impugns its competence to oversee Americans' health care. The administration should act promptly to address its obsolete and bankrupt policy in accordance with President Obama's pledge to put science above politics."
"The Obama administration's refusal to act on this petition is an irresponsible stalling tactic," said Jon Gettman of the CRC.
This isn't the first time the DEA has failed to act on a marijuana rescheduling petition. NORML filed a petition in 1972. That time, it took the DEA 22 years to reject it, overruling its own administrative judge's finding that marijuana did have accepted medical use. Since then, the case for the medicinal use of marijuana has only grown stronger.
Forcing the DEA to act on the petition is a win-win for reformers. If the DEA concludes that marijuana does have medicinal value, it must be rescheduled. If the DEA concludes it does not, that finding can then be challenged in the federal courts.