A Missouri bill that mandates the drug testing of welfare recipients and applicants if case workers have "reasonable suspicion" they are using illegal drugs has passed out of the legislature and is now headed for the governor's desk. It passed the House Tuesday on a vote of 113-34. It had passed the Senate last month.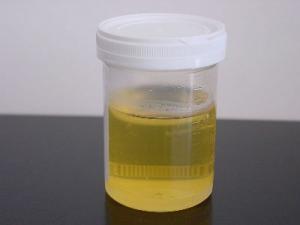 The bill,
House Bill 73
, also known as the "TANF Child Protection and Drug Free Home Act," requires Temporary Assistance for Needy Families (TANF) case managers to report to the Children's Division if an applicant or recipient tested positive or refused to take a drug test related to employment or employment training. Caseworkers would also have to report to the division if they have "reasonable suspicion to believe that such individual is engaging in illegal use of a controlled substance."
Failure to take or pass a drug test would make the recipient ineligible for TANF benefits for two years. But people who fail the test could enroll in a drug treatment program, and benefits would continue during treatment. If the person completes treatment and doesn't test positive, the benefits would continue. A second positive drug test would make the person ineligible for benefits for two years, with no provision for a treatment escape clause. Family members of someone declared ineligible because of drug use could continue to receive benefits through a third-party payee.
Foes of the bill argued that the bill was possibly unconstitutional -- although its use of a "reasonable suspicion" standard may make that argument more difficult -- that the program will be costly, and that it's an attack on society's most vulnerable.
The bill "targets low-income individuals, particularly women with children, said Pat Dougherty of the Catholic Charities of the Archdiocese of St. Louis. "We have women who come to our program and who are successful, who are getting their lives back together, who are trying to get straight, and yet, you've got a penalty there," he told
KMOX News Radio
last month.
Sen. Maria Chapelle-Nadal (D-St. Louis County) said she was concerned about the costs connected with the drug tests. Legislative analysts in Missouri estimated the program would cost up to $2.3 million.
"In Florida, they did about 9,000 tests and spent more than $3 million, while only 36 people were convicted," Chapelle-Nadal said.
But now, the Show Me State's Republicans get to look tough if not necessarily fiscally smart.