The Vermont House voted 99-44 last Thursday to approve a bill that would allow for the creation of four medical marijuana dispensaries to serve the state's hundreds of patients. The Senate, which had passed the bill in April on a 25-4 vote, gave final approval to changes made by the House the following day.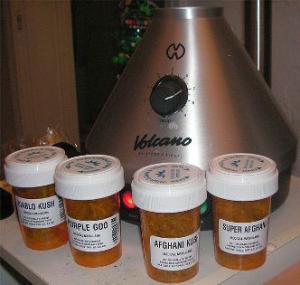 The measure now goes to the desk of Gov. Peter Schumlin (D), who is expected to sign it. He authored a similar bill in the Senate last year.
The bill,
Senate Bill 17
, would expand Vermont's medical marijuana law and improve patient access by allowing the sale of marijuana at dispensaries. The four dispensaries would be licensed and regulated by the state Department of Public Safety.
The vote to approve dispensaries came in spite of a letter from the state's US attorney warning that marijuana remains illegal under federal law. That letter was part of
a stepped-up campaign by US attorneys
in various states to intimidate and rein-in large-scale medical marijuana cultivation and sales.
Supporters argued that the state's existing medical marijuana law is lacking because it forces sick people to grow their own medicine. Requiring sick people to do so "is expensive and difficult and unlike anything else we require anybody else to go through to relieve their pain," said Rep. Eldred French (D-Shrewsbury) in remarks reported by the
Vermont Digger
.
"We did not provide them with a way to obtain the marijuana that they need to ease their suffering," French said. "And if we can't provide them with a way to do that without insulting their dignity and them involve themselves in what is a criminal activity in the state of Vermont, by going out and trying to buy it elsewhere, if we can't provide that, I think we've failed our duty."
Republican opponents cited the warning from the US attorney and the fact that marijuana remains legal under federal law. But one went so far as to accuse his colleagues of "aiding and abetting" criminal activities.
"I'm also concerned that we are, under the definition of aiding and abetting, becoming aiders and abetters of criminal activity," said Rep. Duncan Kilmartin (R-Newport). "We hear these slicing and dicing words on this floor, claiming we're not doing that, but we are. You know something; we're cowards, because my words now, the votes which I will make in a few minutes, even if it favored this bill, are absolutely immune from any consequences except the electorate turning me out next time. That's it. So we hide behind an immunity with our winks, our nods, and our..."
Kilmartin was then interrupted by Rep. Richard Marek (D-Newfane), who took umbrage at his remarks in a point of order question. "Mr. Speaker, I've listened to this presentation, and I'm afraid it has stepped over the bounds of attacking the integrity and motives of members," he said.
The point of order was "well taken," said Speaker Willem Jewett (D-Ripton) after a brief consultation at the podium. "While every member has right to challenge the actions of the body and to express an opinion in opposition to the body, that right has limits when we speak in a derogatory or an insulting way, either towards individuals or towards the group," Jewett said.
And Vermont is set to become the next dispensary state.