Medical marijuana came up seven votes short in the Illinois House last week. It needed 60 votes to pass, but only got 53.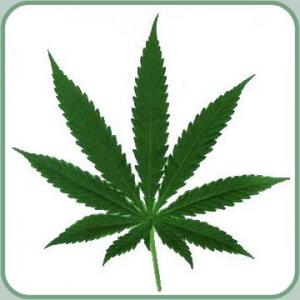 But the bill is not completely dead. After the vote, Rep. Lou Lang (D-Skokie), the bill's sponsor, agreed to postpone consideration of the bill, which means that it remains alive for a possible future vote.
The bill,
House Bill 30
, had been heavily amended by the time it failed in the House Wednesday. The initial version was straightforward: Patients with debilitating medical conditions and a doctor's recommendation could join a state registry, designate a caregiver, grow up to six plants, and possess up to two ounces. Or they could purchase medical marijuana via state-regulated nonprofit dispensaries.
But in amendments, the program was turned into a pilot program that expired in three years, patients were banned from driving for 12 hours after using medical marijuana, the grow your own provision was killed, dispensary operators were banned from contributing to political campaigns, and would-be dispensary operators would have to pay a non-refundable $5,000 application fee and a $20,000 registration fee if approved.
"This is not about drugs, this is not about marijuana," Lang said about the bill "It's about healthcare."
But Republicans in the House weren't buying. "We have processes for making medicines legal in this country, processes for approval, and if we go through those, that will work," said Rep. Richard Morthland (R-Cordova).
"This bill would make marijuana more easily accessible for folks in the public, and I was afraid that it could easily be abused," said state Rep. Adam Brown (R-Decatur).
Some Republicans shed crocodile tears for patients. "My concern is the abuse and those who would be misled and have what's supposed to be their medical marijuana taken from them by others," said Rep. Dan Brady (R-Wilmington), as he voted to deprive patients of the opportunity to use medical marijuana.
The same day, the House also killed a firearms concealed carry bill. For Illinois medical marijuana patients, however, concealed carry of their medicine is still the way to go.