The Delaware House last Thursday passed a bill that would allow chronically ill patients to use marijuana with a doctor's recommendation and to obtain it at one of three state-licensed not-for-profit dispensaries. Senate Bill 17, sponsored by Sen. Margaret Rose Henry (D-Wilmington), passed on a vote of 27-14.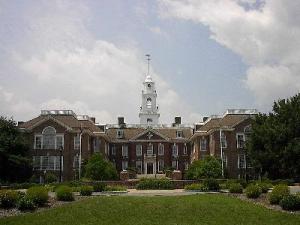 The state Senate has already passed the bill, but must now vote to approve changes made in the House version of the bill. Those changes require that medical marijuana be distributed in tamper-proof containers (so caregivers can't pilfer it) and prohibit smoking it in buses and vehicles.
Henry, who is also Senate Majority Whip, told
Delaware Online
the Senate could have its final vote as early as this week and that the House changes would not derail the bill. "They're fine," she said of the changes. "It's not a problem."
The bill would allow people with cancer, MS, HIV/AIDS, PTSD, and other debilitating conditions to get a doctor's recommendation for marijuana to treat their illnesses or the pain or nausea associated with them. Patients would be issued a state ID card. Patients would not be able to grow their own, but would have to go the dispensaries, one for each of the state's three counties.
"This is a significant victory for seriously ill patients in Delaware," said the
Marijuana Policy Project
, which crafted the bill and has helped shepherd it through the legislative process.
If the bill attains final passage in the Senate next week and is signed by Gov. Jack Markell, the Department of Health and Social Services would have a year to draft regulations for licensing the dispensaries. That means it could be mid-2012 before medical marijuana actually comes to Delaware.