A bill that would provide Maryland medical marijuana patients with an affirmative defense to criminal marijuana possession charges passed the state Senate Thursday on a 41-6 vote. It now heads to the House of Delegates for a floor vote.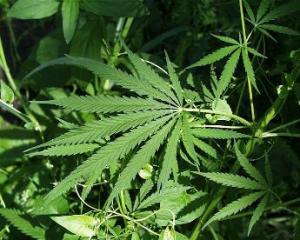 The bill,
Senate Bill 308
, builds on the 2003 Darrel Putnam Compassionate Use Act, which allowed for a medical necessity defense, but only to limit sentences. Under the 2003 law, qualified patients could still be found guilty and stuck with a misdemeanor conviction record, but could only be fined a maximum of $100.
SB 308 amends the 2003 law so that patients with "clear and convincing evidence" that they need to use marijuana for medical reasons are no longer found guilty and fined $100, but "if the court finds that the person used or possessed marijuana because of medical necessity, the court shall enter a finding of not guilty."
Unlike other medical marijuana states, patients are not protected from arrest and prosecution, but must instead defend themselves in court. Nor are there any provisions for them to grow their own medicine or buy it in dispensaries. But SB 308 does contain a provision that calls for a study group to study more comprehensive legislation for next year.
In a
press release
after Thursday's vote, the medical marijuana support group
Americans for Safe Access
(ASA) said that an earlier, comprehensive version of SB 308 had to be amended after its House companion bill stalled over fears its proposed state-run production and distribution system would cost too much. ASA said those cost estimates by the Department of Health and Mental Hygiene were "extremely inflated," but necessitated a tactical retreat if any legislation was to pass.
"Rather than endure another failed attempt to pass meaningful medical marijuana policy in Maryland, patients have instead decided to support this stopgap measure," said Caren Woodson, ASA's government affairs director. "It's not ideal, but the bill will help patients avoid what is now a guaranteed conviction if arrested."
Maryland continues taking half-steps on the path toward becoming a medical marijuana state, but it's hard to argue with compromises that keep patients from getting fines and criminal records. Now, it's up to the House of Delegates.