A federal judge gone wild now goes to jail, more gun running arrests pop up, and more of the same old run of the mill law enforcement corruption. Let's get to it: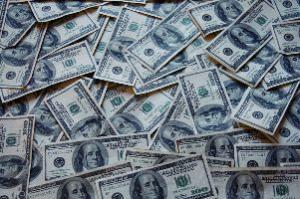 In Atlanta,
a former federal judge was sentenced last Friday
to 30 days in jail for doing drugs and partying with a prostitute. Then senior federal Judge Jack Camp was arrested in October in an undercover drug sting. Camp went down after he started partying with an exotic dancer in May and paid her for sex. Together, they also partied with pot, cocaine, and opioids, but by October, the dancer was cooperating with undercover FBI agents who set up a sting. Camp gave the dancer $160 to buy drugs and was in the car with her when she made the purchase from an undercover agent. Camp must also pay a $1,000 fine, do 400 hours of community service, and reimburse the government for the cost of prosecution.
In Brownsville, Texas,
a former Cameron County sheriff's deputy was sentenced Monday
to 57 months in federal prison after pleading guilty to gun smuggling charges. Jesus Longoria, 31, had admitted that while assigned to a border bridge in May, he attempted to export 13 semi-automatic firearms from the US to Mexico. The weapons were destined for a Mexican drug cartel, and Longoria was paid $5,400 for letting them through. He resigned as a deputy on the day he was arrested.
In Star City, Arkansas,
a
former King County, Washington, narcotics detective was arrested March 9
on charges he stole drugs that were intended as training aids for his drug dog. Kristopher Kizer was arrested by US Marshals as he arrived at the local county sheriff's office to apply for a job. He is charged with theft and felony possession of narcotics. He had resigned from the force in February, and after his resignation, detectives realized that seized cocaine and methamphetamine samples supplied to him for training had never been returned. He is also accused of failing to log in marijuana seized in a traffic stop.
In Wilkes-Barre, Pennsylvania,
four current or former Luzerne County Prison employees were arrested March 10
for smuggling drugs into the jail. Arrested were jail guards Jason Fierman, 35, and Christopher Walsh, 28, and former jail nurse Kevin Worman, 50, and former guard captain John Casey, 37. They went down after a 13-month investigation into cocaine and prescription drug trafficking inside and outside the county jail that started with anonymous tips that people were bringing contraband into the facility. Warman is accused of using fictitious names to write prescriptions, which he would then pass out to his fellow jail workers. Carey is accused of receiving deliveries of cocaine from jail employees and former inmates, as well as being connected to the Outlaws Motorcycle Club members arrested in a 2009 drug sting. Warman is charged with one count of delivery of a controlled substance and one count of acquisition or obtaining a controlled substance by misrepresentation, fraud, forgery, deception or subterfuge. Carey is charged with one count each of delivery of cocaine and possession of cocaine. Fierman is charged with one count each of delivery of a controlled substance, possession of a controlled substance and conspiracy to deliver a controlled substance. Walsh is charged with one count each of delivery of a controlled substance, possession of a controlled substance and conspiracy to deliver a controlled substance.
In Columbus, New Mexico,
the city mayor and police chief were among 10 people arrested March 10
on charges they trafficked firearms to Mexican drug cartels. Columbus Mayor Eddie Espinoza and Police Chief Angelo Vega went down after an intensive yearlong investigation initiated by the Bureau of Alcohol, Tobacco, Firearms and Explosives and ICE Homeland Security Investigations, that later expanded to include the Drug Enforcement Administration and the U.S. Attorney's Las Cruces Branch Office. They are accused of purchasing about 200 firearms favored by cartel hit men, including 40 AK-47-style pistols by falsely claiming they were the actual buyers of the weapons, when in fact they were only "straw buyers" acting on the behalf of others. Espinoza and Vega are charged along with all the other defendants with conspiracy to smuggle firearms into Mexico and with making false statements in connection with the purchase of firearms.
In Baltimore
, a Prince George's County police officer was indicted Monday
on updated federal drug conspiracy charges as well as new charges of extortion under color of official right in a scheme to bribe police to use their positions to ensure the safe transit and sale of untaxed cigarettes. Officer Sinisa Simic was originally charged with conspiracy to traffic cocaine and carrying a firearm during the commission of a drug trafficking offense.