A move to repeal Montana's voter-approved 2004 medical marijuana law died in a state Senate committee Monday on a tie vote. The measure had passed the House, but members of the Senate Judiciary Committee said what was needed was regulation, not repeal.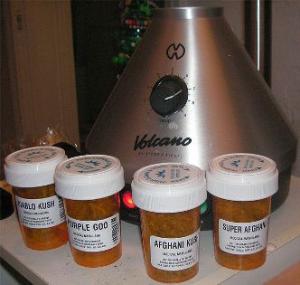 After the vote, committee Chair Terry Murphy (D-Cardwell) appointed a three-member subcommittee to work on a bill to tighten regulations over marijuana. But another legislative committee has already crafted regulatory legislation that is working its way through the legislature.
Even as senators were debating the measure, the DEA and other federal law enforcement agencies assisted by local law enforcement conducted raids against at least 10 medical marijuana dispensaries or grow operations across the state.
One business hit was the Montana Cannabis greenhouse near Helena, where the company grows more than 1,600 plants to supply its four dispensaries across the state. DEA and FBI wearing respirators conducted the raid while sheriff's deputies and Helena Police stood guard. The company's four dispensaries were all hit, too.
"They came in guns drawn, got us down on the ground, and in cuffs as fast as they could," Montana Cannabis employee Brett Thompson told the
Associated Press
. No arrests were made, except for one person wanted on an outstanding warrant.
A search warrant for a raid in Bozeman listed 13 items to be seized in an investigation of "drug trafficking," including cash, plants, products, computers, and data storage devices. But the affidavit used to obtain the search warrant, which would provide some basis for alleging criminal offenses had taken place, has not been released.
The Obama Justice Department in October 2009 sent a policy memo to all US Attorneys directing them to not use their resources against medical marijuana patients and providers complying with state law in states where it is legal. But in Montana, as well as other medical marijuana states including Michigan, Nevada, and Washington, dispensaries have opened without being explicitly protected by state law. The Montana law allows caregivers to provide marijuana to patients and receive compensation, but does mention dispensaries. The fix is in the legislature, as was the case in Colorado.