March 10, 1839: Lin Tse-hsu, the governor of the Chinese province of Hu-Huang, proclaims that the opium trade will no longer be tolerated in Canton, and he begins arresting known opium dealers in the local schools and naval barracks. Those found guilty of purchasing, possessing or selling opium are sentenced to public execution by strangulation. "Let no one think," Lin proclaimed, "that this is only a temporary effort on behalf of the Emperor. We will persist until the job is finished."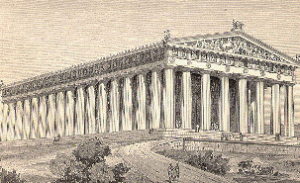 March 14, 1937: Setting a judicial precedent important to drug policy, the US Supreme Court rules that machine guns can be controlled by first taxing them, then using the tax act to prohibit them. One month later Harry Anslinger, head of the Federal Bureau of Narcotics, introduces the Marijuana Tax Act to Congress.
March 11, 1966: Psychedelic guru Timothy Leary receives a 30-year prison sentence in Texas for trying to cross into the US from Mexico with a small amount of marijuana.
March 10, 1984: By tracking the illegal sale of massive amounts of ether to Colombia, the DEA and Colombian police discover Tranquilandia, a laboratory operation deep in the Colombian jungle. In the subsequent bust, law enforcement officials destroy 14 laboratory complexes, which contain 13.8 metric tons of cocaine, 7 airplanes, and 11,800 drums of chemicals, conservatively estimated at $1.2 billion. The bust confirms the consolidation of the Medellin cartel's manufacturing operation.
March 12, 1998: Canada legalizes hemp production and sets a limit of 0.3% THC content that may be present in the plants and requires that all seeds be certified for THC content.
March 12, 1998: The mayors of San Francisco, Oakland, Santa Cruz and West Hollywood write letters to President Clinton asking him to keep the cannabis buyers clubs open. They tell the president: "If the centers are shut down, many of these individuals will be compelled to search back alleys and street corners for their medicine," and ask him to "implement a moratorium on enforcement of federal drug laws that interfere with the daily operation of the dispensaries."
March 16, 2000: Patrick Dorismond, an unarmed security guard, is shot and killed by undercover New York City police officers who had unsuccessfully tried to sell him marijuana in a "buy-and-bust" operation. [The shooting was the third time in 13 months that New York City police officers dressed in plainclothes shot and killed an unarmed black man. Under Mayor Rudolph Giuliani, marijuana arrests rose from 720 in 1992, to 59,945 in the first eleven months of 2000.]
March 10, 2004: In a Washington Post article, "Obesity Passing Smoking as Top Avoidable Cause of Death," Health and Human Services Secretary Tommy G. Thompson, when asked about unhealthy foods, says, "I don't want to start banning things... Prohibition has never worked." [NOTE: In 2000, only 0.7% of all deaths were due to illicit drug use while poor diet and physical inactivity was responsible for 16.6% of all deaths.]