Kentucky has become the latest state to enact sentencing reforms in a bid to rein in skyrocketing corrections costs. Gov. Steve Beshear (D) last Thursday signed into law HB 463, a comprehensive corrections bill that will save the state millions of dollars a year, in part by sentencing drug possession offenders to probation instead of prison.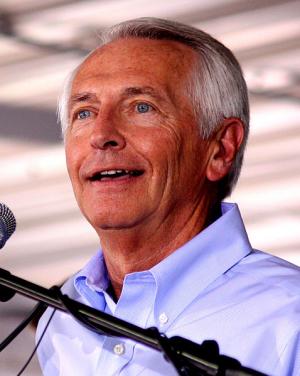 The bill was based on a multi-year collaboration between the Pew Center on the States
Public Safety Performance Project
and state officials. State officials and legislators working with the project convened a Task Force on the Penal Code and Controlled Substances Act and issued a
January report
that was the basis for the legislation.
"This overhaul of Kentucky's penal code is the result of a multi-year effort involving members of the executive, legislative and judicial branches," said Gov. Beshear. "Over the last three years, we've made headway with aggressive efforts to bring common sense to Kentucky's penal code, and our prison population has dropped each of the past three years. House Bill 463 helps us be tough on crime, while being smart on crime."
The new law calls for sentences of "presumptive probation" for small-time drug possession offenders, meaning they will get probation unless judges can offer a compelling reason why they should go to prison. It also calls for drug treatment to be made available for drug offenders. It reduces penalties for small-time drug dealing while increasing penalties for large-scale trafficking. And it shrinks "drug-free" zones from 1,000 yards to 1,000 feet.
The law also reduces sentences for small-time drug dealing. Sales of less than four grams of cocaine, two grams of heroin or methamphetamine, or 10 dosage units of other controlled substances will be reduced from a Class C felony to a Class D felony.
"Today, if you sell half a gram of rock cocaine, that's a Class C felony," said Van Ingram, director of the
Kentucky Office of Drug Control Policy
. "When the new law goes into effect in 90 days, you will have to sell more than four grams to get Class C. That means instead of a five-to-ten-year sentence, you'll be looking at one-to-five," he told the Chronicle.
The new law lowers possession of less than an ounce of marijuana from a Class A misdemeanor worth up to a year in jail to a Class B misdemeanor with a maximum sentence of 45 days in jail, if any jail sentence is imposed.
It also requires reforms of the probation and parole system. It will create "graduated sanctions" for parole violators, allowing authorities to impose short jail stays instead of sending them back to prison for technical violations. And it removes drug offenses from consideration when judges impose sentencing enhancements based on previous felony convictions.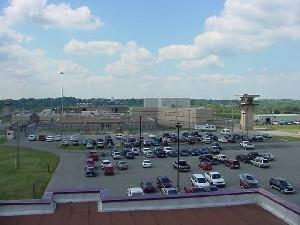 Although crime rates have remained steady or dropped, Kentucky's prison population has increased fourfold in the past two decades, from 5,000 in 1990 to more than 20,000 now. Drug offenders account for 25% of the prison population, but 38% of inmates admitted since 2000. The state's corrections budget this year is $460 million, and Kentucky is set to save nearly that much over the next decade by implementing the new sentencing structure.
"Of all the problems I inherited, this is one of the most complex," Gov. Beshear said. "In early 2008, I directed Justice & Public Safety Secretary J. Michael Brown to convene the Criminal Justice Council and report back on recommendations for curbing the rising prison population. That report, and the work of subsequent work groups, provided the groundwork for much of these reforms."
"This bill takes major steps to both decrease recidivism while addressing the unique problems Kentucky faces with substance abuse in ways that absolutely enhance public safety," said Brown.
"House Bill 463 is landmark legislation not only for the positive changes it proposes for our penal code, but also for the manner in which it became law," said Speaker Greg Stumbo. "Anytime you can bring together as many diverse groups as this bill did, and have them agree, you're on to something special. Rep. John Tilley and Sen. Tom Jensen did a tremendous job in getting this bill to the finish line."
"It is the most significant and meaningful piece of legislation that I have had the privilege to work on since being elected to the state legislature," said Sen. Tom Jenson, chairman of the Senate Judiciary Committee. "I am pleased that the Task Force on the Penal Code and Controlled Substances is going to continue studying these issues. We have gotten off to a great start and we need to continue working to make things better where we can."
"I'm pleased we're making progress in tackling the problems facing our penal code," Chief Justice of Kentucky John D. Minton Jr. said. "With all three branches involved in this deliberative process, I'm confident that the outcome will be positive for Kentucky."
"Senator Jensen, Representative Tilley, Senate President Williams and House Speaker Stumbo worked across party lines to look at the data and forge a comprehensive package of reforms that will get Kentucky taxpayers a better public safety return on their corrections dollars," said Richard Jerome, project manager of the Pew Center on the States Public Safety Performance Project. "The legislation employs research-based strategies to reduce recidivism, hold offenders accountable and maximize the state's limited financial resources."
Sentencing reforms are becoming increasingly popular as cash-strapped states face ever increasing budget pressures. South Carolina, Colorado, New York, and Texas are among states that have reformed sentencing and other corrections practices to lower imprisonment rates and save money. Similar efforts are pending in Delaware, Florida, Indiana, Massachusetts, Ohio, and Pennsylvania.
Sentencing reforms don't end drug prohibition, but they do somewhat reduce its inhumanity and its costs to society, as well as to the people busted for drug offenses. That's a start.