The Maine House voted overwhelmingly Tuesday to reject a bill that would have brought the state closer to legalizing marijuana for recreational use. The bill failed on a vote of 107-39.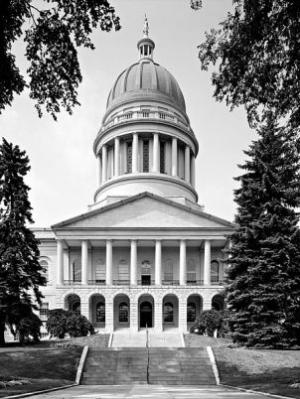 Introduced by Sen. Diane Russell (D-Portland), the bill,
LD 1453
, would have legalized the possession and cultivation of marijuana for personal use and placed a 7% tax on pot sales. But the bill was amended in committee to propose a statewide voter referendum on the issue and to add a caveat that it would not take effect until marijuana was legal under federal law.
Even that watered down version of the bill was too much for opponents.
"I don't believe the time has come yet for this," said Rep. Michael Celli (R-Brewer) during debate. "We have to let the federal government make the first move."
Supporters of the measure argued in vain that Maine was wasting $26 million a year enforcing the pot laws and that citizens should at least be given the chance to decide the issue. They also disputed statements by opponents that pot is a "gateway drug."
"It is time to stop turning law-abiding people into criminals," Russell said.
Not all Republicans opposed the bill. Libertarian-leaning Rep. Aaron Libby (R-Waterloo) said the federal government is trampling on states' rights and the constitution.
"We should follow the constitution and stop trying to police moralities," Libby said.
That's not going to happen this year, though. The same day the House rejected the bill, it went to the Senate, which concurred with the House vote. The bill is now dead for the session.