This week marks the 40th anniversary of America's contemporary war on drugs, and the country's largest anti-prohibitionist law enforcement organization is commemorating -- not celebrating -- the occasion with the release of report detailing the damage done. Members of Law Enforcement Against Prohibition (LEAP) hand-delivered a copy of the report, Ending the Drug War: A Dream Deferred, to the Office of National Drug Control Policy (the drug czar's office) Tuesday after holding a press conference in Washington, DC.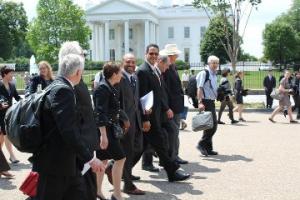 [Editor's Note: This is merely the first commemoration of 40 years of drug war. The Drug Policy Alliance is sponsoring dozens of rallies and memorials in cities across the country on Friday, June 17. Look for our reporting on those events as they happen.]

On June 17, 1971, President Richard Nixon (R) declared "war on drugs," and thousands of deaths, millions of arrests, and billions of tax dollars later, drug prohibition remains in place -- the Obama administration's declaration two years ago that it had ended the drug war in favor of a public health-centered approach notwithstanding. Ending the Drug War details how the war on drugs continues unabated, despite the recent administrations' less warlike rhetoric, and the ways it has hurt rather than helped drug users and society at large.

"When President Nixon declared the 'drug war' in 1971, we arrested fewer than half a million people for drug offenses that year. Today, the number has skyrocketed to almost two million drug arrests a year," said former Baltimore narcotics officer and LEAP executive director Neill Franklin. "We jail more of our own citizens than any other country in the world does, including those run by the worst dictators and totalitarian regimes. Is this how President Obama thinks we can 'win the future'?"

The report shows that despite the drug czar's nice talk about ending the drug war, Obama administration spending priorities remain highly skewed toward law enforcement and interdiction -- and it's getting worse, not better. In 2004, the federal drug budget was 55% for supply reduction (policing) and 45% for demand reduction (treatment, prevention). In the 2012 Obama budget, supply reduction has increased to 60%, while demand reduction has shrunk to 40%.

The report also demonstrates through arrest figures that on the street level, the drug war continues to be vigorously waged. In 2001, there were almost 1.6 million drug arrests; a decade later, there were slightly more than 1.6 million. Granted, there is a slight decline from the all-time high of nearly 1.9 million in 2006, but the drug war juggernaut continues chugging away.

"I was a police officer for 34 years, the last six as chief of police in Seattle," retired law enforcement veteran Norm Stamper told the press conference. "At one point in my career, I had an epiphany. I came to the appreciation that police officers could be doing better things with their time and that we were causing more harm than good with this drug war. My position is that we need to end prohibition, which is the organizing mechanism behind the drug war. We need to replace that system guaranteed to invite violence and corruption and replace it with a regulatory model," he said.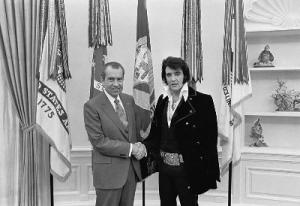 LEAP slams the Obama administration for its forked-tongue approach to medical marijuana as well in the report. The administration has talked a good game on medical marijuana, but its actions speak louder than its words. While Attorney General Holder's famous 2009 memo advised federal prosecutors not to pick on medical marijuana providers in compliance with state laws, federal medical marijuana raids have not only continued, but they are happening at a faster rate than during the Bush administration. There were some 200 federal medical marijuana raids during eight years of Bush, while there have been about 100 under 2 1/2 years of Obama, LEAP noted.
And LEAP points to the horrendous prohibition-related violence in Mexico as yet another example of the damage the drug war has done. The harder Mexico and the US fight the Mexican drug war, the higher the death toll, with no apparent impact on the flow of drugs north or the flow of guns and cash south, the report points out.
Sean Dunagan, a recently retired, 13-year DEA veteran with postings in Guatemala City and Monterrey, Mexico, told the press conference his experiences south of the border had brought him around to LEAP's view.
"It became increasingly apparent that the prohibitionist model just made things worse by turning a multi-billion dollar industry over to criminal organizations," he said. "There is such a profit motive with the trade in illegal drugs that it is funding a de facto civil war in Mexico. Prohibition has demonstrably failed and it is time to look at policy alternatives that address the problem of addiction without destroying our societies the way the drug war has done."
Ending drug prohibition would not make Mexico's feared cartels magically vanish, LEAP members conceded under questioning, but it would certainly help reduce their power.
"Those of us who advocate ending prohibition are not proposing some sort of nirvana with no police and no crime, but a strategy based in reality that recognizes what police can accomplish in cooperation with the rest of society," said former House Judiciary Crime subcommittee counsel Eric Sterling. "The post-prohibition environment will require enforcement as in every legal industry. The enormous power that the criminal organizations have will diminish, but those groups are not going to simply walk away. The difference between us and the prohibitionists is that we are not making empty promises like a drug-free America or proposing thoughtless approaches like zero tolerance," he told the press conference.
Drug prohibition has also generated crime and gang problems in the US, the report charged, along with unnecessary confrontations between police and citizens leading to the deaths of drug users, police, and innocent bystanders alike. The report notes that while Mexico can provide a count of its drug war deaths, the US cannot -- except this year, with the Drug War
Chronicle's running tally of
2011 deaths due to US domestic drug law enforcement operations
, which the report cited. As of this week, the toll stands at four law enforcement officers and 26 civilians killed.
It was the needless deaths of police officers that inspired retired Maryland State Police captain and University of Maryland law professor Leigh Maddox to switch sides in the drug war debate, she said.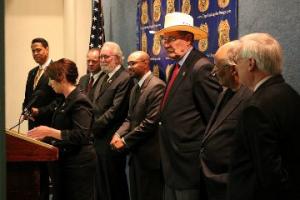 "My journey to my current position came over many years and after seeing many friends killed in the line of duty because of our failed drug policies," she told the Washington press conference. "This is an abomination and needs to change."
While the report was largely critical of the Obama administration's approach to drug policy, it also saluted the administration for heading in the right direction on a number of fronts. It cited the reduction in the sentencing disparity for crack and powder cocaine offenses and the lifting of the federal ban on needle exchange funding as areas where the administration deserves kudos.
Forty years of drug prohibition is more than enough. Police are getting this. When will politicians figure it out?