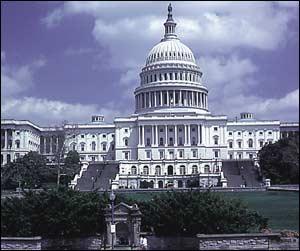 On May 25, 2011, a bipartisan group of US Representatives introduced three new medical marijuana bills. H.R. 1983 would exempt people complying with state medical marijuana laws from federal arrest and prosecution. H.R. 1984 would protect banks accepting deposits made by medical marijuana dispensaries. And H.R. 1985 would allow the dispensaries to deduct business expenses on their federal taxes like any other business, putting an end to dozens of industry IRS audits already underway.

Please use our online web form
to contact your US Representative and your two US Senators in support of these important bills. Please follow-up by calling their offices too -- if you don't know their numbers (or aren't sure who they are), you can reach them by calling the Congressional Switchboard at (202) 224-3121. And please use our tell-a-friend form that you'll find on the site after sending your letter to spread the word.

Click here
to read the Chronicle report on these three bills -- and be sure to sign up for our email list while you're here, or paste our
medical marijuana category feed
into your RSS reader.